Creative Wedding Transportation Ideas
Are you going to tie the knot soon and looking for wedding transportation for the ceremony and reception?
Maybe you are weighing your options on whether to choose a wedding party bus or a limo for rent at a wedding.
Whatever your wedding bus rental needs are, there are several creative wedding transportation ideas to facilitate brides and grooms and the wedding guests.
Let us explore what they are and which one fits your wedding transportation services needs.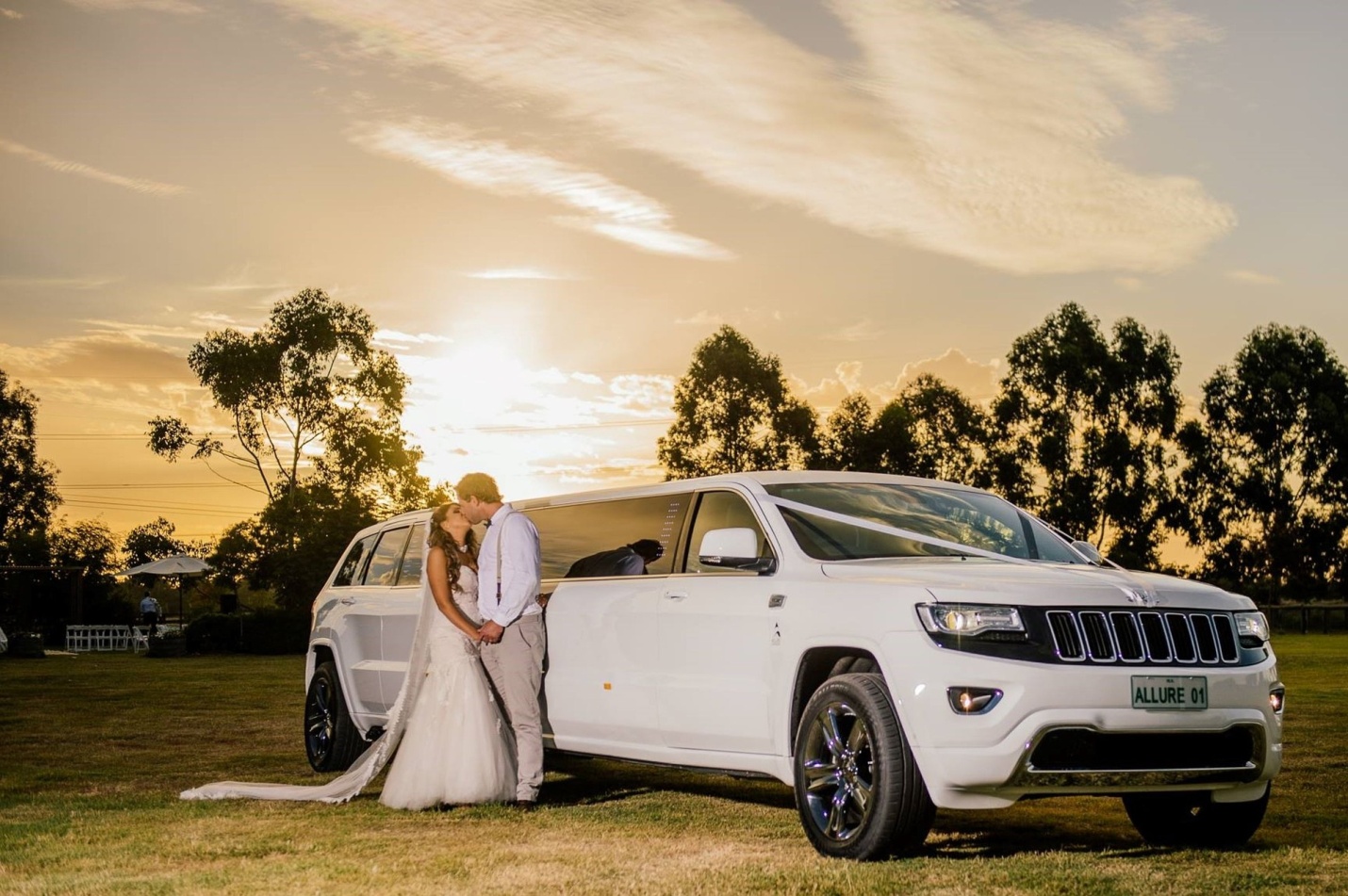 The Best Wedding Transportation Options
Whether you are planning a destination wedding or a bachelorette party, you can explore various options for wedding party transportation.
There are wedding limos, or you can hire a wedding party bus.
What they both entail, let us find out.
Wedding Party Bus Rental: Pros and Cons
If you are traveling to a different location for the wedding, there is nothing better than wedding bus transportation.
This becomes even a more obvious choice if you find yourself asking, "Do I need to provide transportation for wedding guests?"
The most prominent advantage is that you can fit a large group of guests in a single limo party bus. Everyone leaves together and be home safely together. This will save you time on late arrivals and any delays due to someone getting lost on the way.
You can easily fit in 15 to 36 people in a limo party bus. Moreover, why simply wait to party? With a limo party bus at your disposal, you can start partying the moment you step on your wedding party bus.
Are you a bride-to-be? Why not get all your maid of honors and best friends on a bridal party bus and have a bit of banter before you arrive at the venue.
All of the party buses at Avital Limousine in Chicago are the latest models equipped with a lavish interior. The party bus allows you to dance your way to the wedding venue as there are dedicated disco sections with disco lights and laser shows.
These party buses have a whopping 15,500 Watts sound system to give you a fully immersive night club experience. The best part is that you can connect the sound system to your CD, DVD and MP3 players, and iPods.
There is a large TV screen of up to 65 inches with several smaller screens so you can watch your favorite artists perform or binge your favorite seasons.
That said, hiring a party bus for your wedding transportation service is a viable option only if you have a large enough group of people. Having a handful of people may not be worthwhile for the package price.
Wedding Limo Rental: Pros and Cons
Do you have to provide transportation for wedding guests? If you have a close-knit group of friends and family that you wish to give a red carpet treatment on your big day, you should consider wedding limo options.
From destination weddings to reception venues, renting a limousine will be the most elegant highlight of your day. Do not mistake these limos for just luxurious vehicles; they are actually party on the wheels wedding transportation services.
You get a luxurious leather interior with built-in bars. You can party on your way to the wedding venues and on the way back. To make it the ride of your life on such a special occasion, you get to enjoy a dedicated disco section with a raised roof, disco lights, and laser shows.
Moreover, you have a large TV screen with smaller screens in different sections of the limo to watch your favorite shows.
You can groove to your favorite tunes by pairing your CD, DVD, MP3 player, or iPod to a powerful 8,500 Watts surround sound system.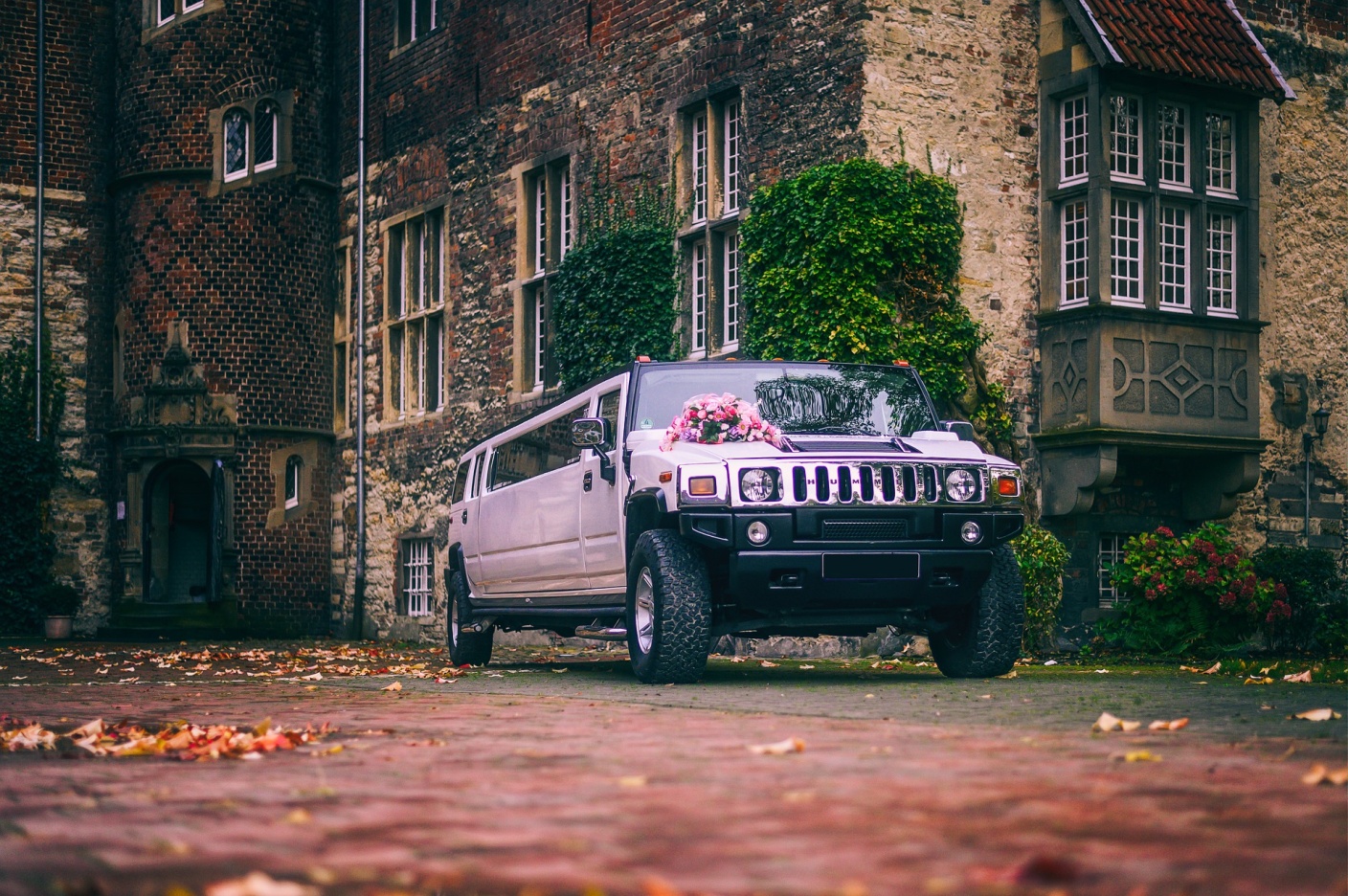 Do You Have to Provide Transportation to Wedding Guests
Transporting your guests to and from the venues is a big part of wedding planning, especially if it is a destination wedding.
The limousine hire as transportation options for weddings definitely offers exclusivity, elegance, and VIP treatment to your family and friends on such a memorable day.
Depending on the number of guests, here are several options for both the wedding bus or limo for rent.
Wedding Party Transportation Etiquette
We at Avital Limousine are very particular about the wedding party transportation etiquettes.
All our limo drivers are professional and fully licensed. They are well-versed in all the wedding driver etiquettes and go the extra mile for a red carpet experience for you and your guests.
Our wedding limo etiquette also includes picking you from your desired location and taking you from one venue to venue. All you have to decide is who goes into the limo at the wedding.
Should I have to Tip the Driver?
It is totally up to you, and our wedding transportation services packages include the service charges for our limousine chauffeurs.
However, if you feel that they have offered you an impeccable service, it would be a nice gesture to tip.
Wedding Transportation Solutions in Chicago, IL
If your big day is approaching and you wish to hire wedding transportation services in Chicago, Illinois, Avital Limousine is your go-to guy.
We guarantee you the top-notch limos and wedding party buses for the wedding day, bachelor and bachelorette parties, and more.
Now get all your wedding guests in a single-vehicle and party your way to the wedding venues and back. We offer competitive rates and serve Chicago and its suburbs.
Why not visit us to pick from our newest and state-of-the-art limousine fleet?
If you have made up your mind, book your limo with us or contact Avital Limousine today and request a free quote.