Weddings
Getting married? Want to do it in style? Then you have come to the right place – Avital Limousine. Your wedding should be a great day to remember, and every part of the day is special, including the transportation.
So why not arrive in fantastic style, in one of our beautiful white SUV Stretch-limo's. Seating up to 26 passengers, the bride and father of the bride can glide in with noiseless splendor like royalty, and following the wedding, the bride and groom, can depart to the reception together, and/or with the closest relatives with the same regal grandeur.
Wedding Package Includes:
CLASSY, STYLISH, LATEST MODEL LIMOUSINE
PROFESSIONALLY DRESSED AND LICENCED CHAUFFEUR, WHO'S ALWAYS ON TIME
CHOICE OF COLOR FOR FLOWER DECORATIONS OUTSIDE THE LIMOUSINE
RED CARPET SERVICE AND JUST MARRIED SIGN
TWO BOTLLES OF CHAMPAGNE FOR THE BIG TOAST OUTSIDE OF THE CHURCH (WE PROVIDE THE CHAMPAGNE GLASSES)
COMPLIMENTARY BAR OF REFRESHMENTS INCLUDING ICE, WATER, SODA, AND WET LIQUOR BAR AS WELL , STOCKED WITH BEER AND CHAMPAGNE. (IT'S OK TO BRING YOUR OWN LIQUOR)
UNLIMITED STOPS AND MILEAGE
Read
View reviews:
in
AVITAL PREVIOUS CUSTOMERS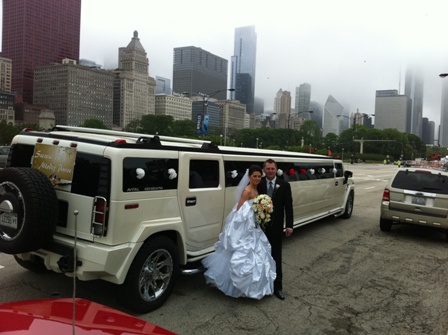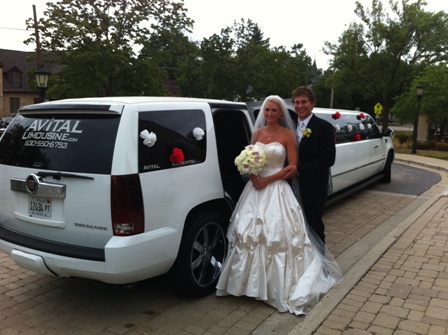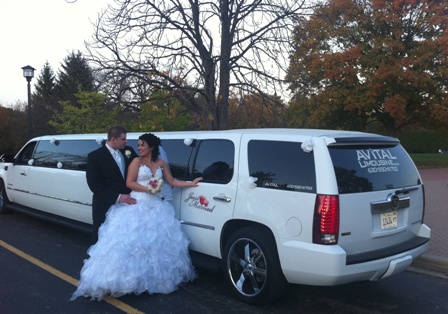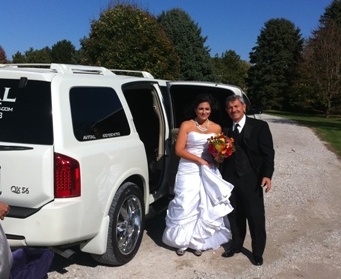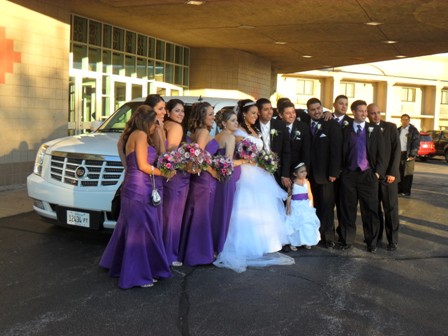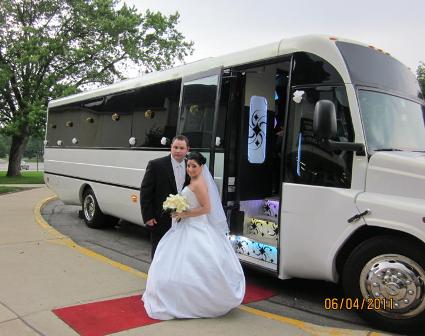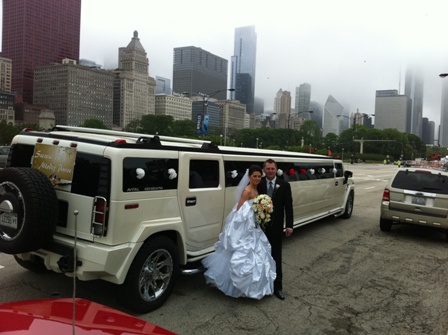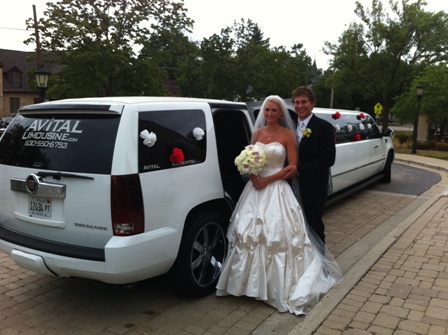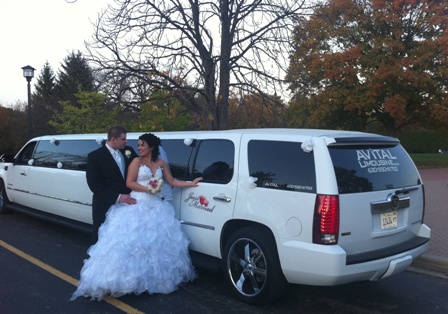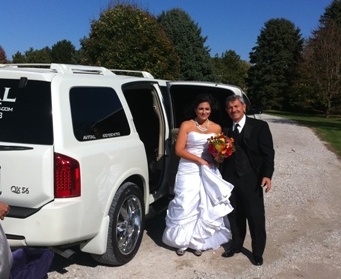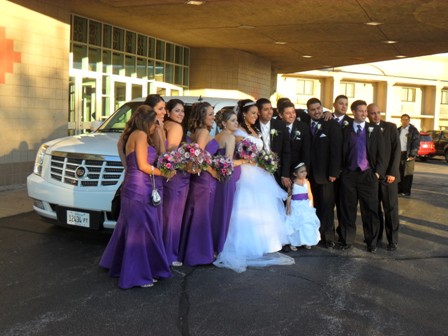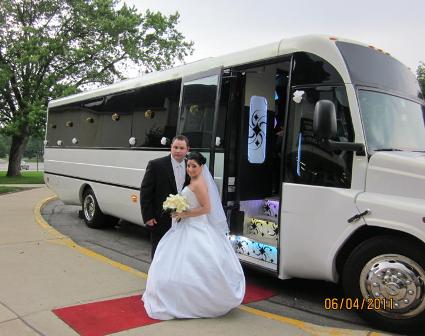 Wedding Service – Chicago Wedding Limousine
With an Avital Limousine you will get the cream of the crop in premier Chicago wedding limousine hire, and a vehicle to suit every type of matrimonial occasion, to ensure you can celebrate and mark your special day with a touch of Ritz and glamour. Whether the wedding is going to be white and glorious, and held at a church, or more simple, and modest and conducted at a registry office, why not treat the bride to the entrance of a life time, and arrange for her to appear in luxury like a fairy tale princess
Our white SUV Stretch-limos are ideal with their plush interiors, and stunning exteriors, and will ensure a great start to the happy occasion, and guarantee that memories of the union will stay fresh in the minds of all those who attended on this glorious day.
All Avital Limousines have the very best, and very latest vehicle enhancements to keep ahead of modern day trends, and style, for big events, and special occasions. What could be better than to travel in top class comfort, drink in hand, with room to stretch out, with maybe your favorite music in the background? All limos have fully upholstered leather seats with maximum legroom, cocktail cabinets with a fiber optics bar, LED TV's screens, and stereo music facilities including I-POD, CD player, MP3, AM/FM radio.
Avital Limousine is the elite of Chicago limousine companies, and here you will find first-class service, great friendly staff, and top quality chauffeurs to help make your day full of red-carpet grace, and beauty. Our full red carpet service on the day includes unlimited stops, two bottles of champagne, complimentary beer, water, soda and exclusive decorations for the vehicle to suit your taste, "Just Married" sign.
Terms
Wedding package rates are variable depending on wedding date, type of vehicle and the length of the event. The rates can be as low as $85 per hour and up +20% gratuities.
REASONS WHY TO CHOOSE AVITAL LIMOUSINE:

Professional and sophisticated customer service

Amazing, custom made interior design (all limos/party buses are equipped with disco ceiling, disco floors, disco bars, lasers etc…)

Affordable rates – always trying to match the prices to meet customer's budget

The latest interior upgrades

Classy, stylish, latest models of SUV Limos and Party Buses

Professional, trained and licensed chauffeurs, who are always on time