Bachelor and Bachelorette Party Bus & Limo Rental in Chicago
Bachelorette parties are always fun in Chicago, and whether you are looking for a hen party limo or a bachelorette party bus, you have landed in the right place.
There is no better way to celebrate your hen night than partying away on one of our luxurious limousines.
Avital Limousine offers a top-notch limo rental service for a bachelorette party. So if you are looking to paint the town red with your best man, hens, or maids of honor, nothing is better than taking them out in a party limo around the Chicago area.
A bachelor party or a hen night party is one of those special events that ask for an ultimate craziness and fun. Hence, if you are looking for a VIP rental service, we can offer a bachelor party limo or bachelorette limo rental for an experience that you and your party guests will remember for a long time.
Whether it is the SUV limos or a stretch limo, we offer a wide range of the newest luxury cars to choose from for your special occasions.
Additionally, if you wish to discuss any of your bachelorette party bus ideas, we will listen and try to fulfill your dream night out.
Bachelor or Bachelorette Parties (Hen Parties) in Chicago
So you have made up your mind to get a limo hire as your bachelorette party transportation. Maybe you are a best man who wishes to surprise the groom to be with a limo bachelor party? Either way, you are in for a treat.
Avital Limousine Company has stretch limos, SUVs, and party bus rental services in Chicago to suit your needs and fit any party size. The best part is that you will get the best bachelor or bachelorette party bus prices in the entire Chicago and Chicagoland suburbs.
Our stretch limos and party buses can accommodate any number of guests from 5 to 34.
With our limousine hire, you get the following features and amenities:
Latest limousine models with lavish exterior
Luxurious leather interior
Built-in bars
One large LED screen with multiple smaller TV screens
A powerful 8,500 Watts surround sound system (Connect your CD/DVD/MP3 player and iPod)
Raised roofs for dancing the night away in our bachelor party limo service
Floor to ceiling disco lights and laser show.
Most Popular Vehicles at Bachelorette Parties
Are your hens a crazy partying bunch? Then our bachelorette party limo in Chicago and its suburbs have the right range of SUV limos.
Our hen party limo hire is second to none, and we guarantee a night filled with fun, laughter, and all the dancing you will need while you make stopovers at your favorite bars and venues.
The chauffeurs of our bachelorette party transportation in Chicago are professional licensed limo drivers. Not only that, but we aim to give you and your esteemed guests a red carpet treatment throughout the night.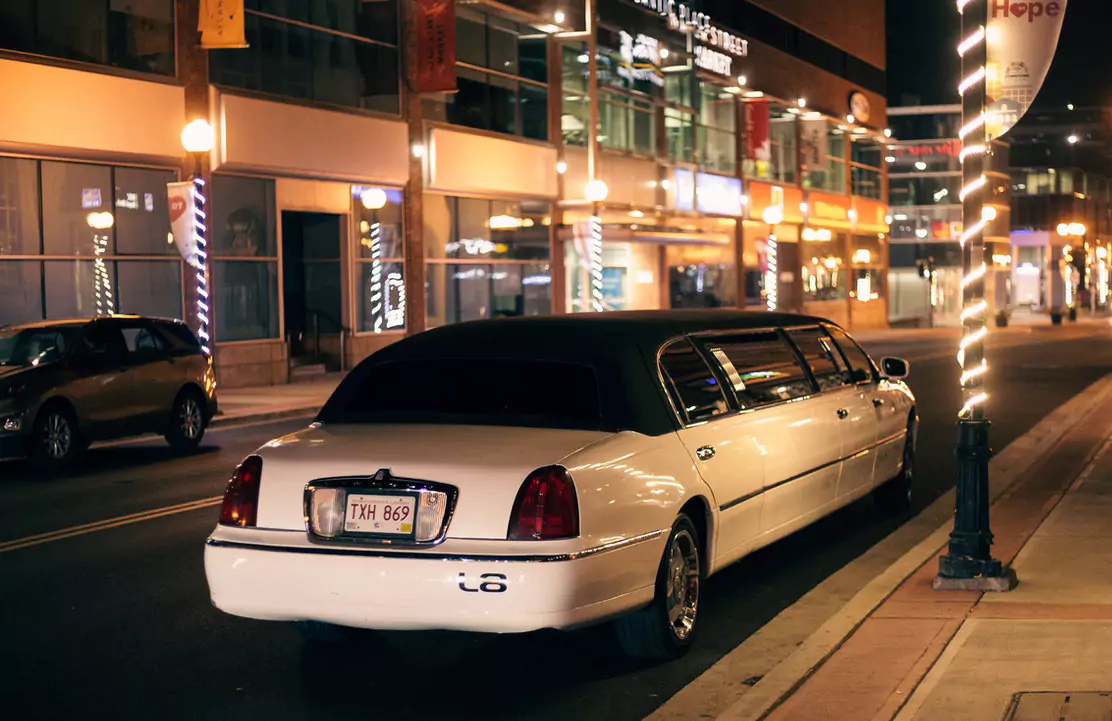 If you are looking for an exclusive bachelor party limo service, Avital Limousine has everything you will ever need for an amazing night with your pals.
From dining at your favorite restaurant to drinking and dancing at the venues of your choice, you can make as many stopovers as you want.
Bachelor | Bachelorette Party Bus Features
We are proud to say that our party buses for bachelorette parties are always in high demand. Why? Because whichever hens' night party bus model you pick, they all come with some of the most state-of-the-art features and amenities that you will not get elsewhere.
These features include:
The bachelor or bachelorette party bus with a capacity of up to 36 passengers
Lavish exterior in several colors
2 VIP disco sections
2 Stripper/dancing poles
15,500 Watts Surround sound system
Custom made bars
Up to 65 inches LED TV with two to three smaller LED screens
Floor-to-ceiling disco lights and laser show
Disco floor, disco ceilings, and disco bars
All our screens and sound systems are connection-compatible with your personal CD/DVD/MP3 players and iPod.
Turn your limo bachelor party bus into a private night club on the wheel that plays the music you like to groove to.
How Many People can you Invite?
If you have a party of 5 to 30 people, you can opt for either one of our SUV limos or a bachelor party bus rental. It depends on your personal preference; however, if you like to party in a spacious luxury limousine, we recommend hiring our bachelor or bachelorette party bus rental.
On the other hand, if you have a group of up to 36 passengers, then a party bus rental is the answer.
Affordable Limo Rental for a Bachelorette Party in Chicagoland
At Avital Limousine Company, we guarantee the most economical limo rental packages for your bachelor and bachelorette nights out.
Rental Prices for Bachelor | Bachelorette Party in Chicago
To get the limo service for the best prices, you can contact Avital Limousine.
However, the rates may vary depending on your idea of a perfect bachelor or hen night party.
Here are some aspects we would like to know when you call us for a bachelor or bachelorette party bus rental.
Do you wish to use our limousine hire service for a couple of hours or the entire night?
Which day of the week do you wish to hire our party limo or party bus services?
How many venues you wish to stopover during your bachelor party or hen night.
Additionally, the mileage of your entire limo rental for a bachelor or bachelorette party, along with the amenities you wish to use, will determine the final cost of the entire rental experience. However, we will charge you on an hourly basis.
In the end, if you wish to have one of the best stretch limousine or a party bus rental for your bachelor party or hen night in the Chicagoland area, check our Avital Limousine bachelor or bachelorette party bus transportation services.
No matter where you want to party in Chicago and what your dream party night is, we have some of the most luxurious limousines, SUVs, and bachelor party buses to cater to your needs.
You can trust us with your special occasion, and our professional chauffeurs will always go the extra mile to make sure that you feel like a celebrity at your special event.
Contact Avital Limousine Chicago to book a hen party limo or bachelor party bus rental. You can even visit us to pick a luxury car you would like to party in.
REASONS WHY TO CHOOSE AVITAL LIMOUSINE:

Professional and sophisticated customer service

Amazing, custom made interior design (all limos/party buses are equipped with disco ceiling, disco floors, disco bars, lasers etc…)

Affordable rates – always trying to match the prices to meet customer's budget

The latest interior upgrades

Classy, stylish, latest models of SUV Limos and Party Buses

Professional, trained and licensed chauffeurs, who are always on time