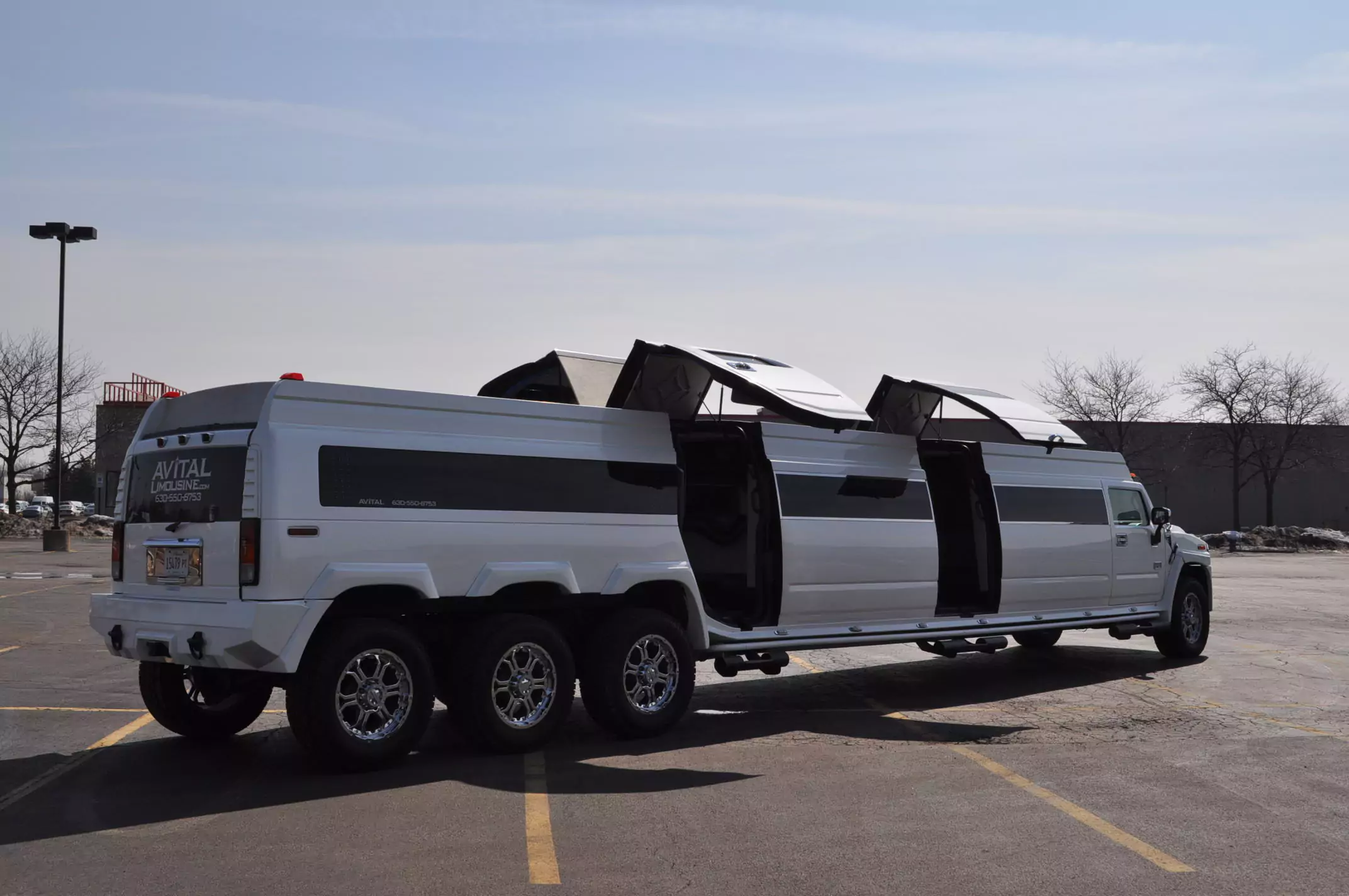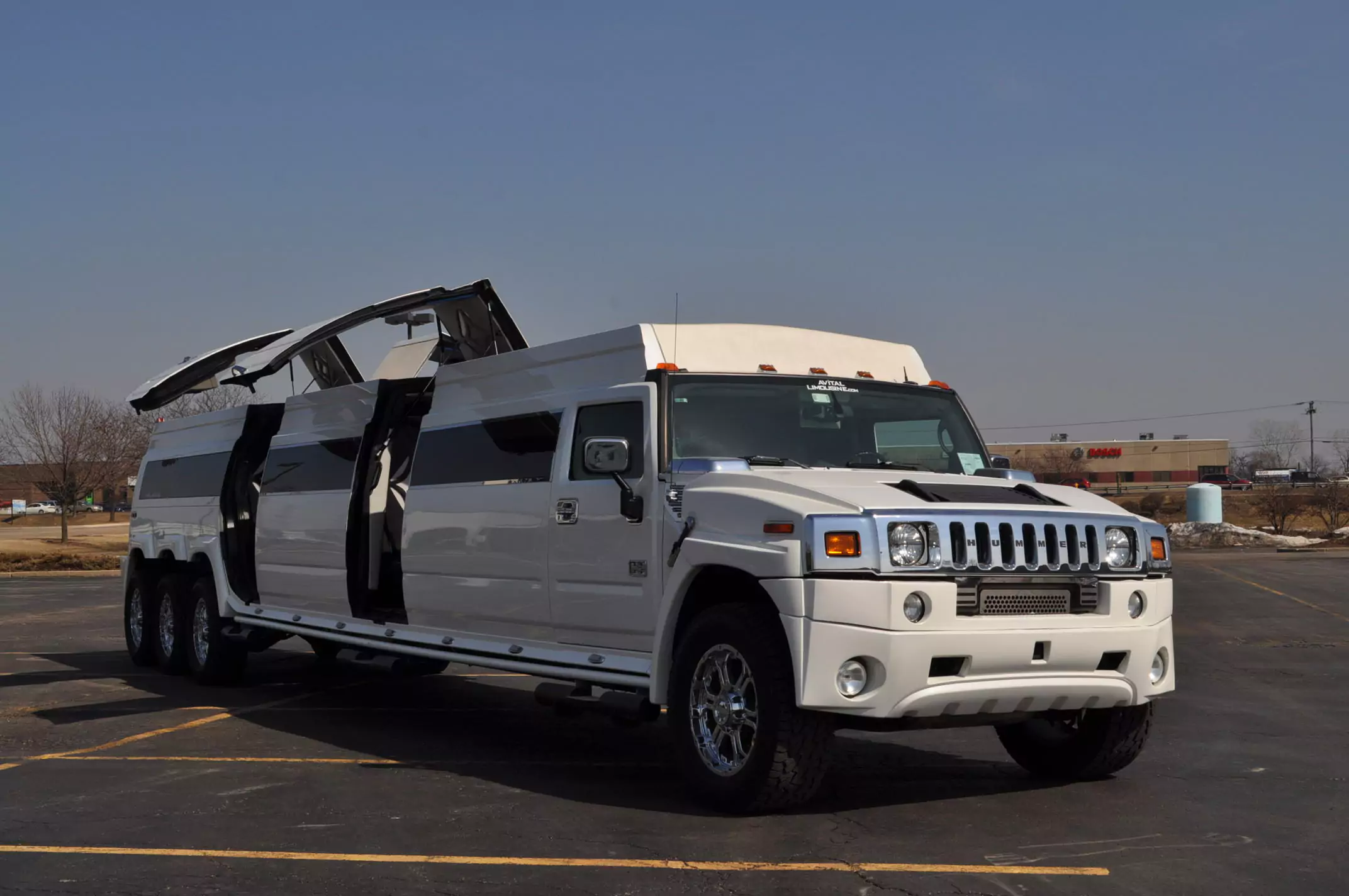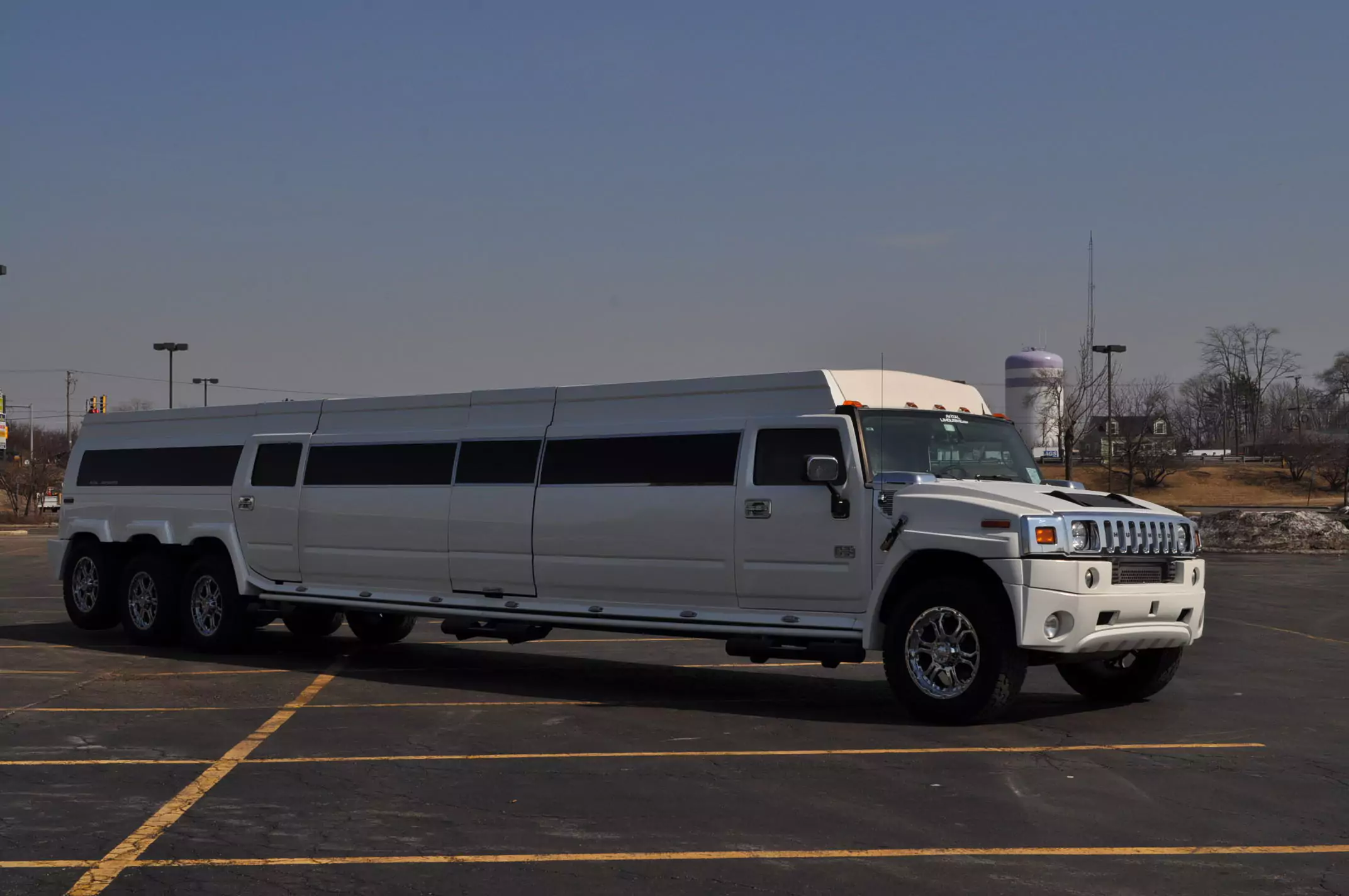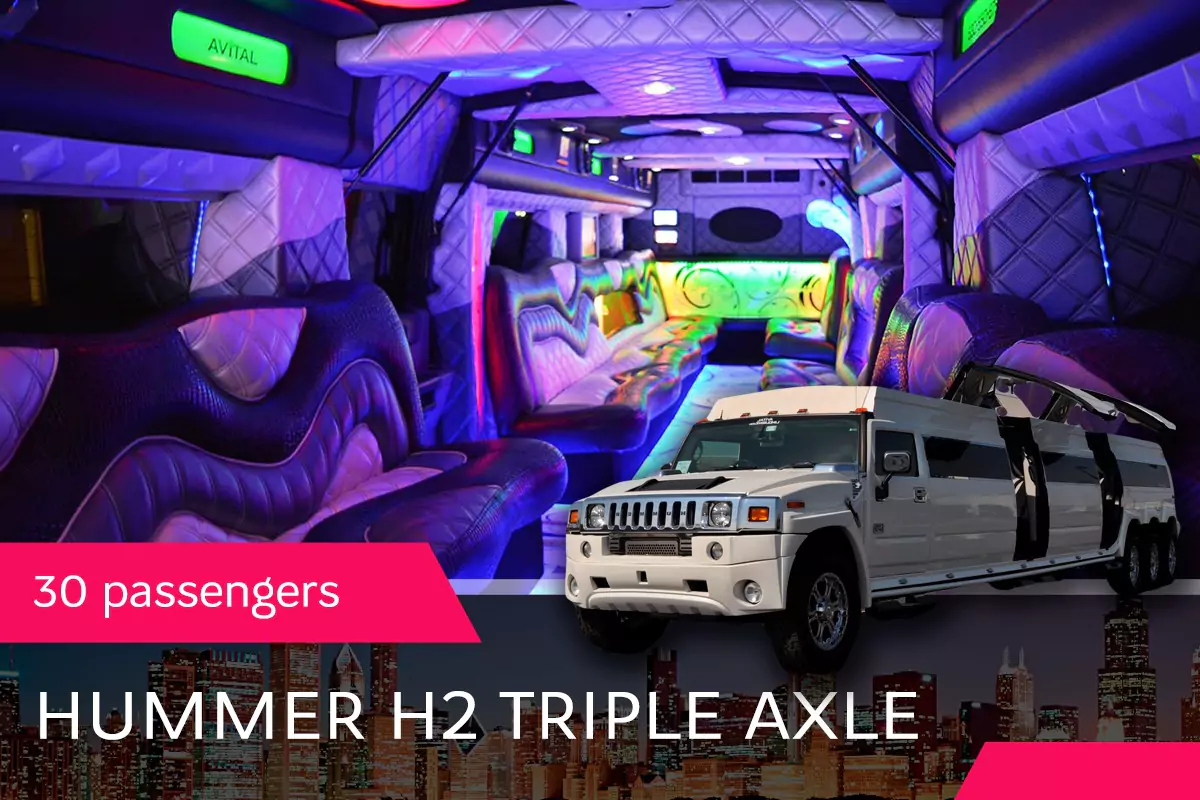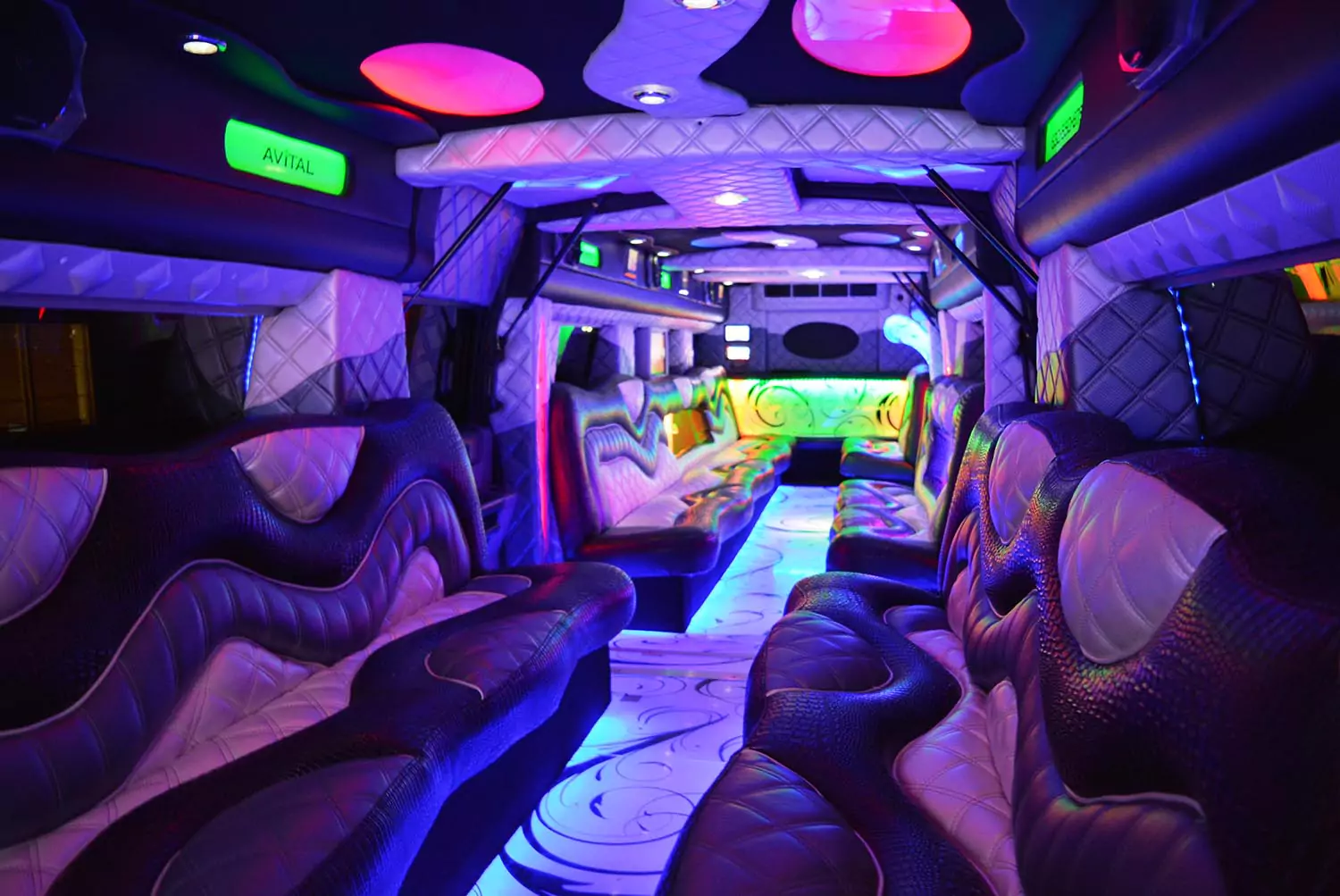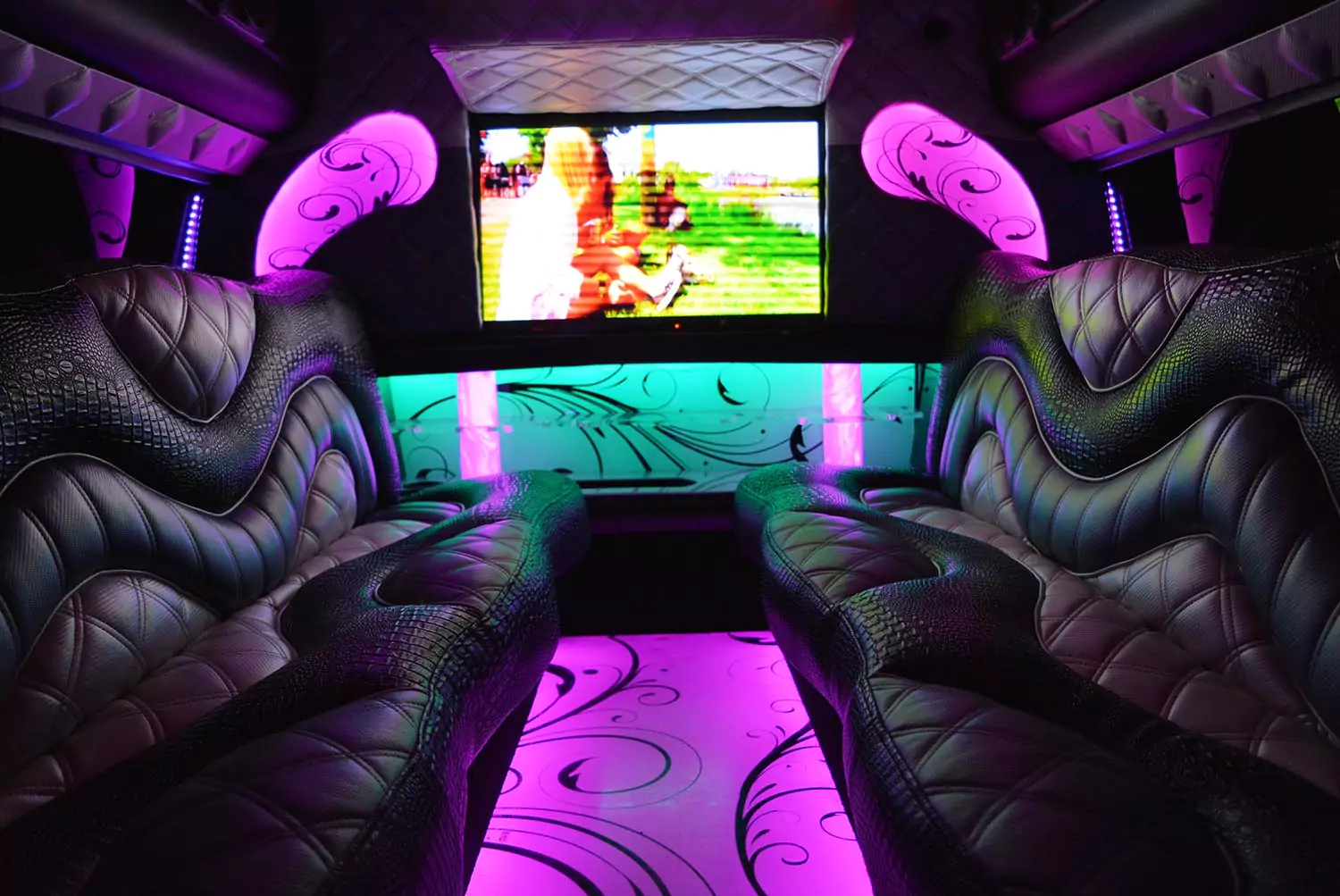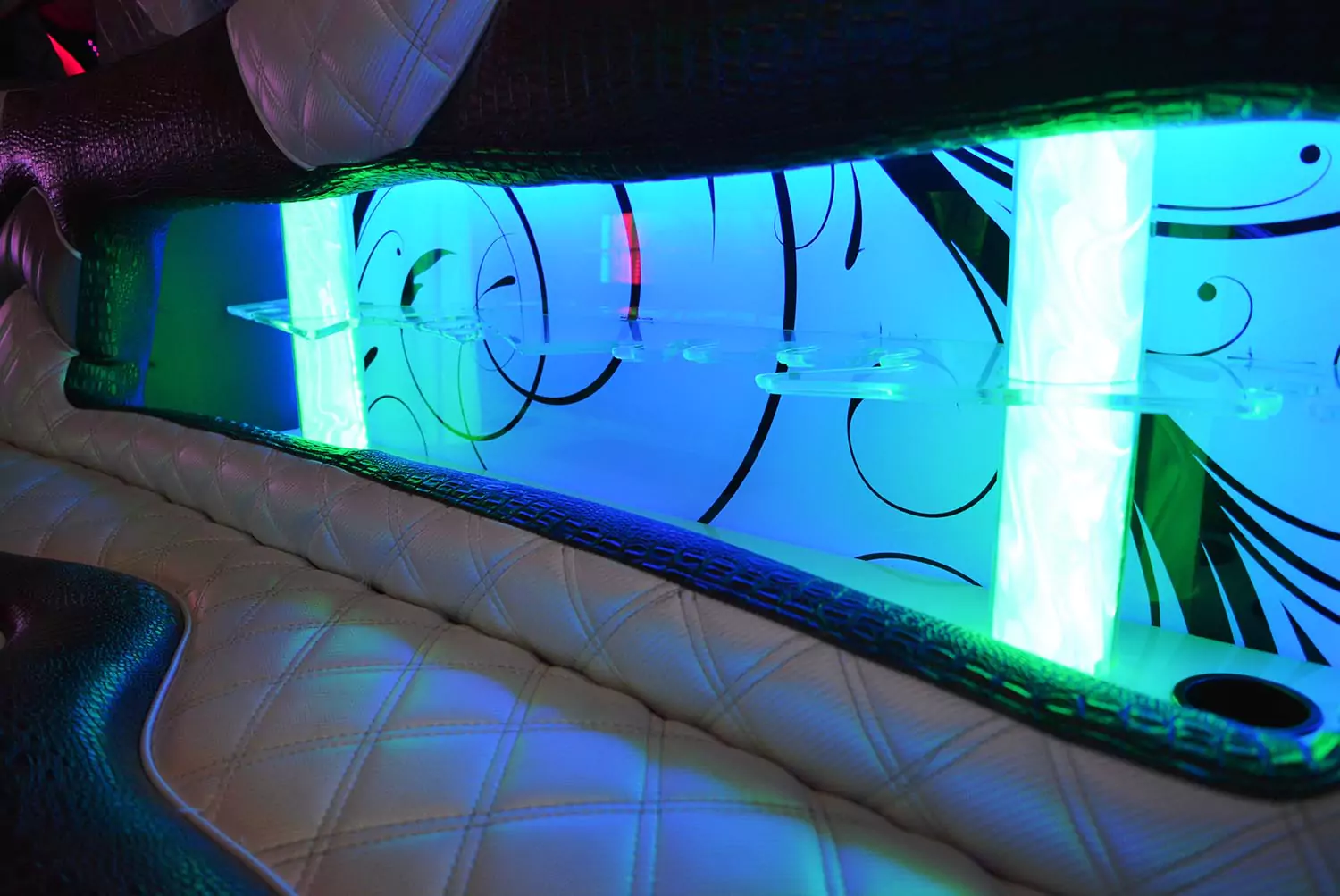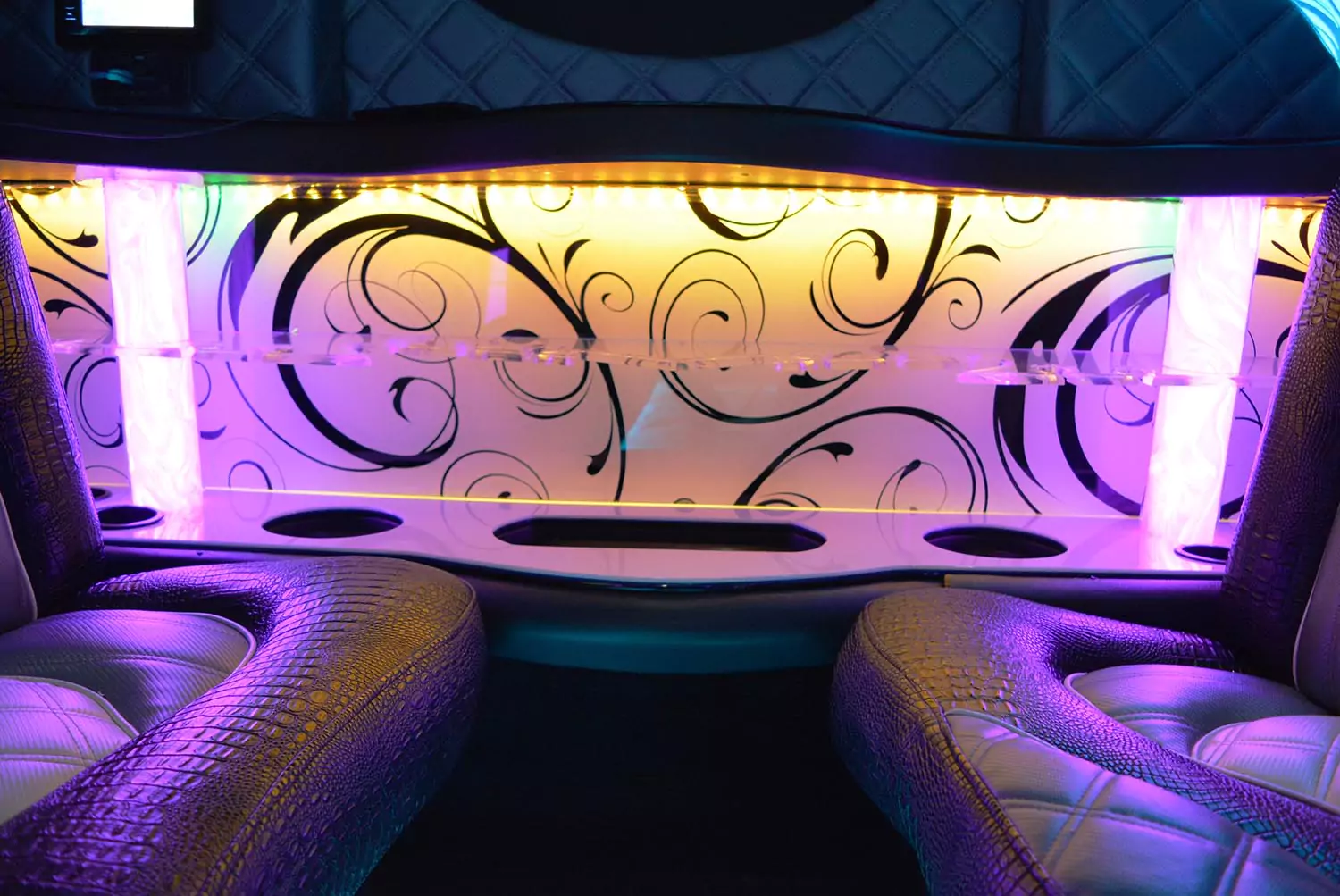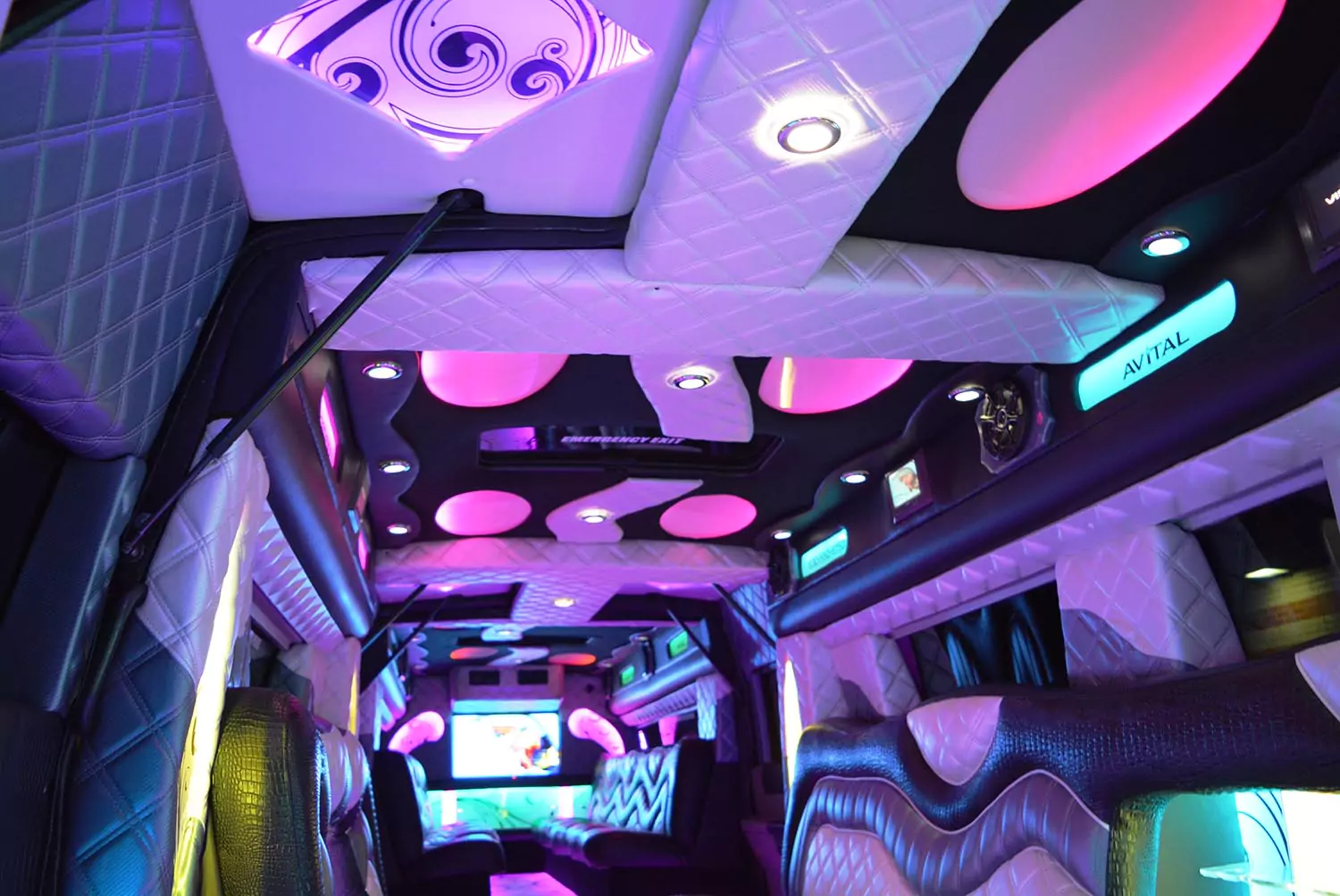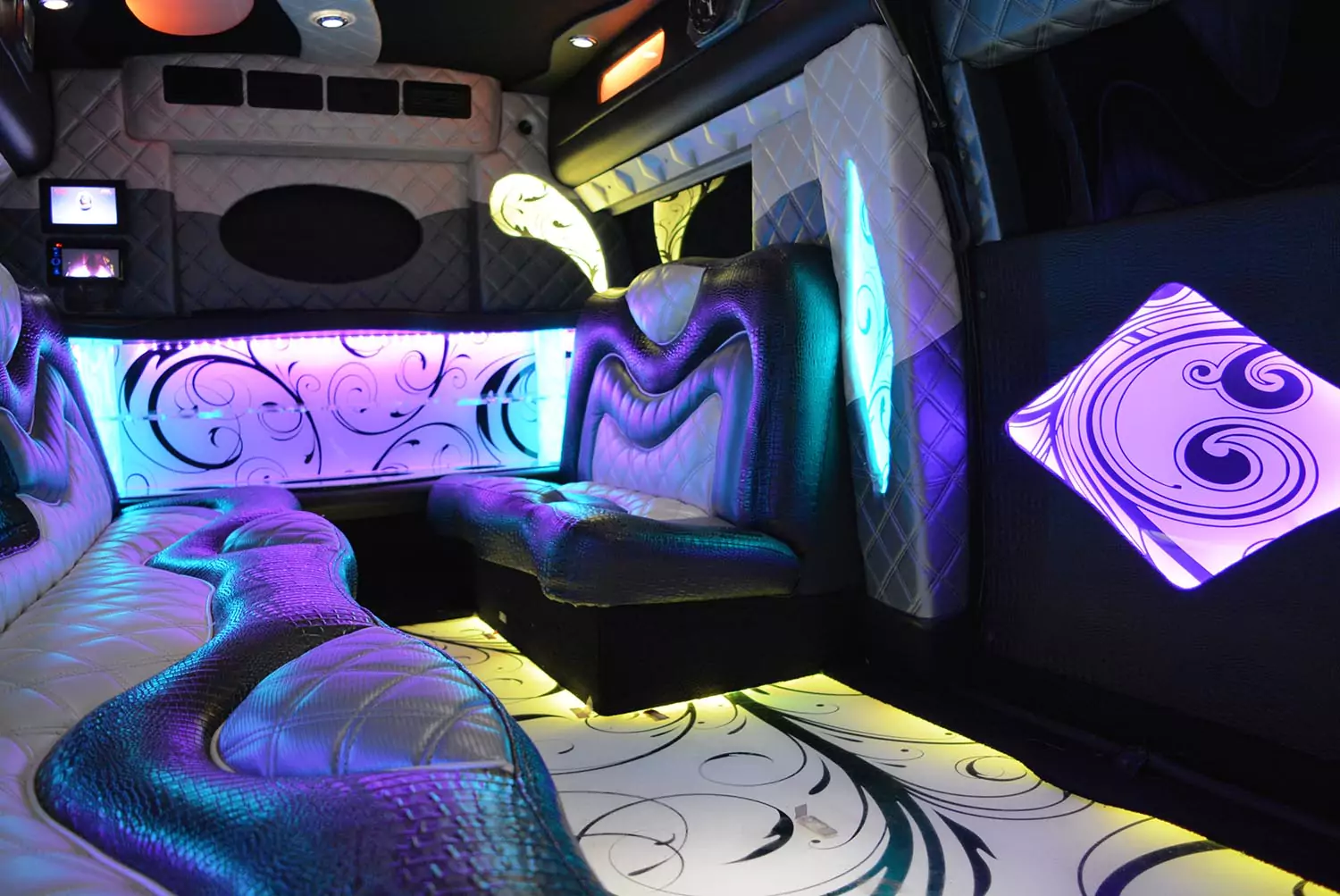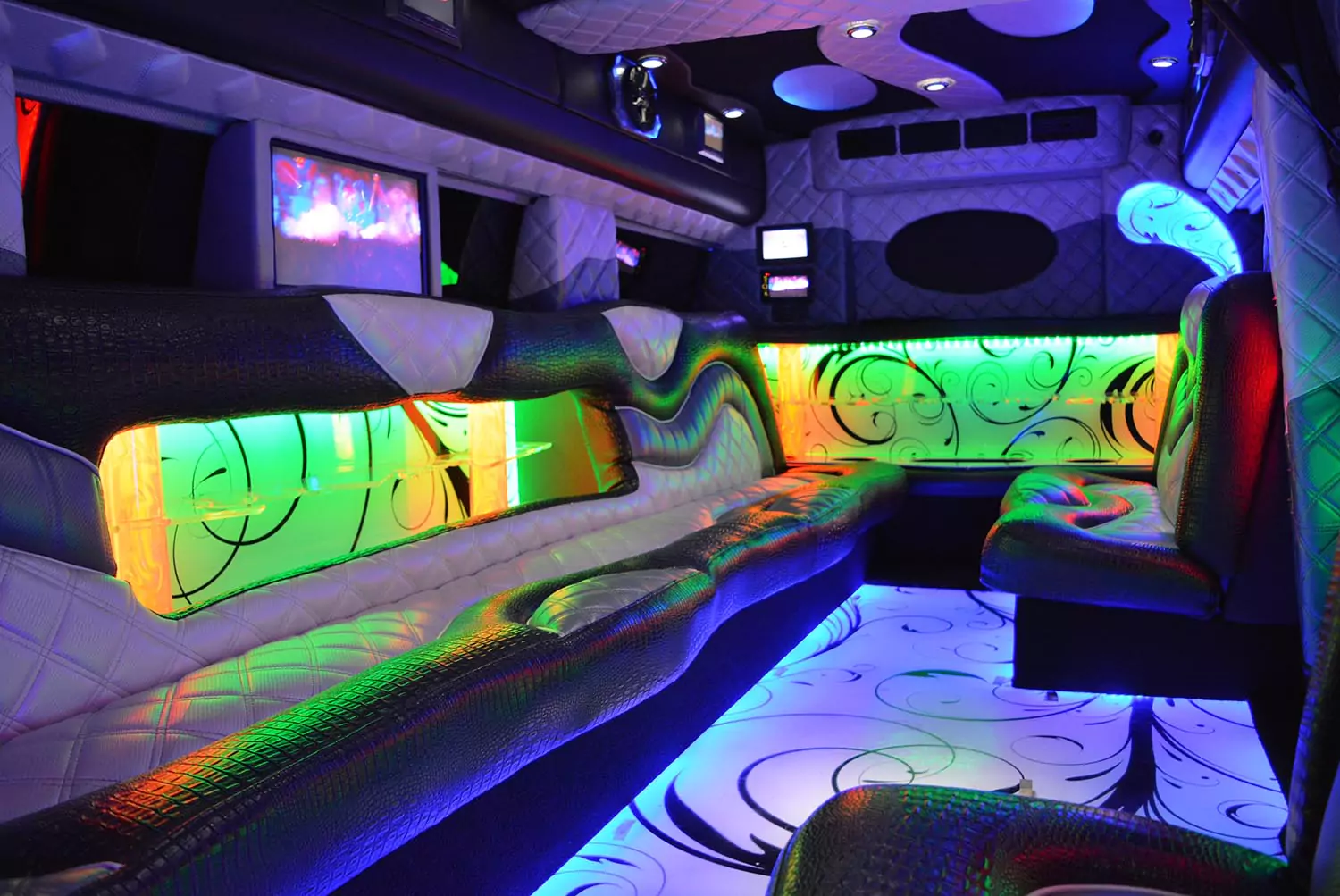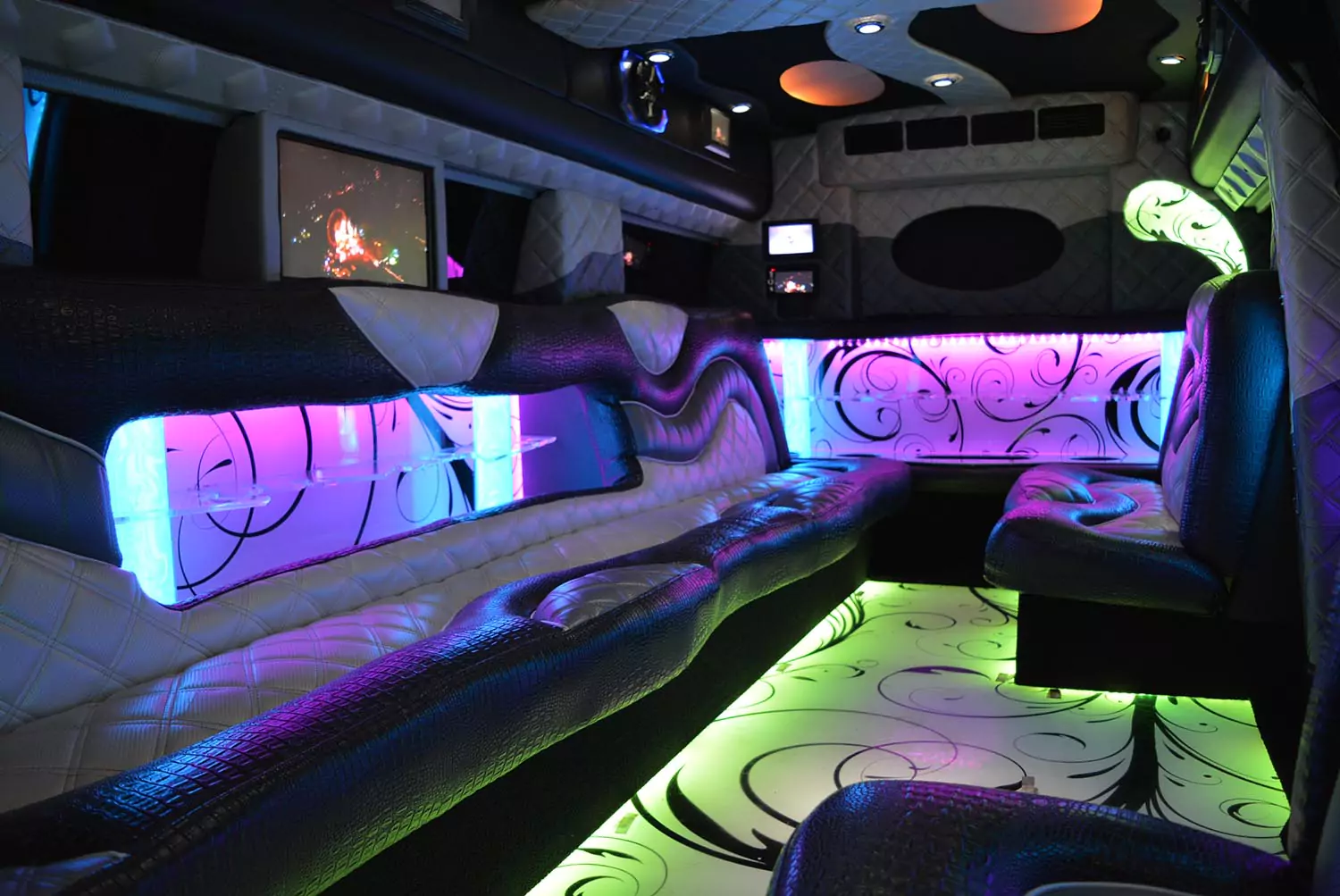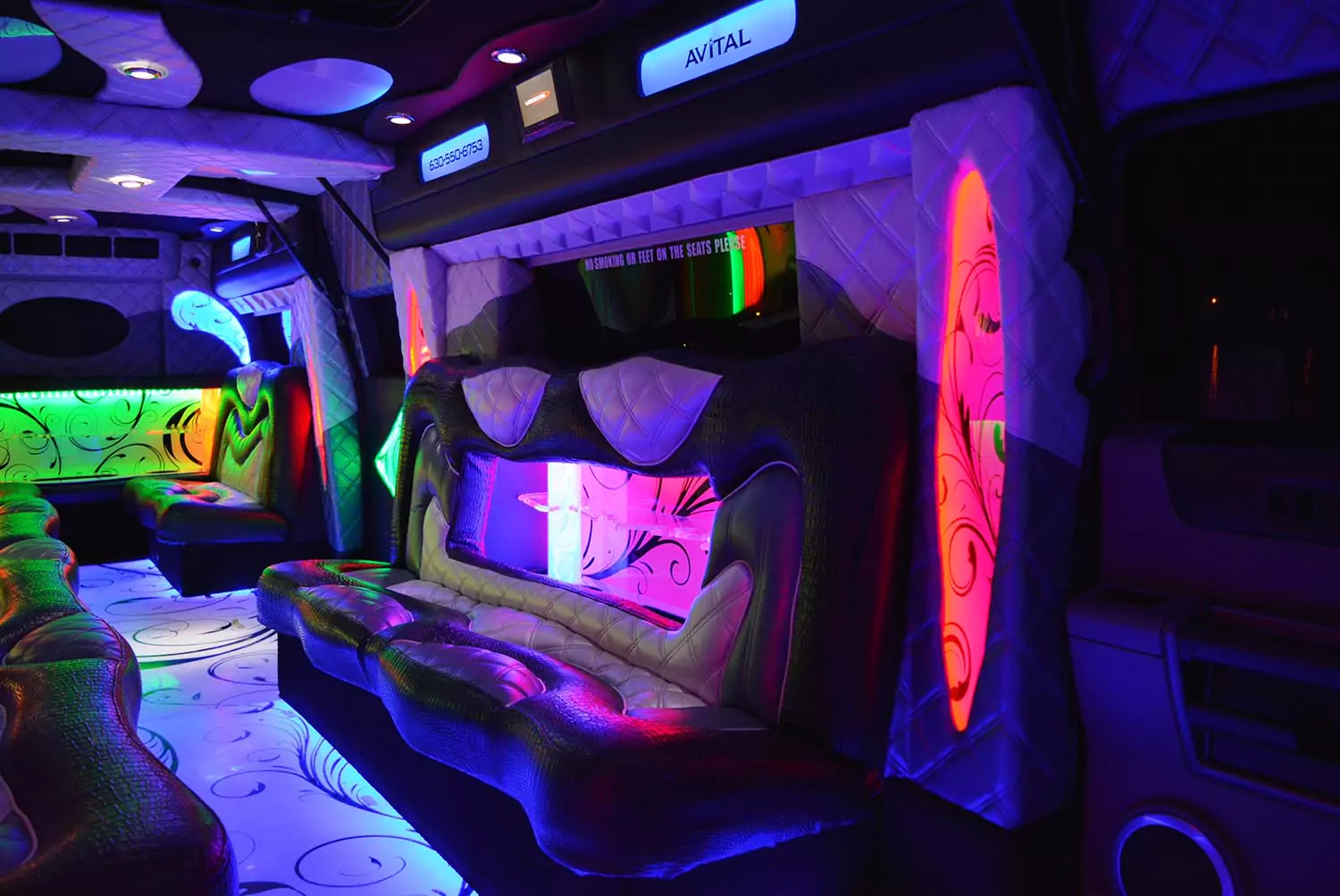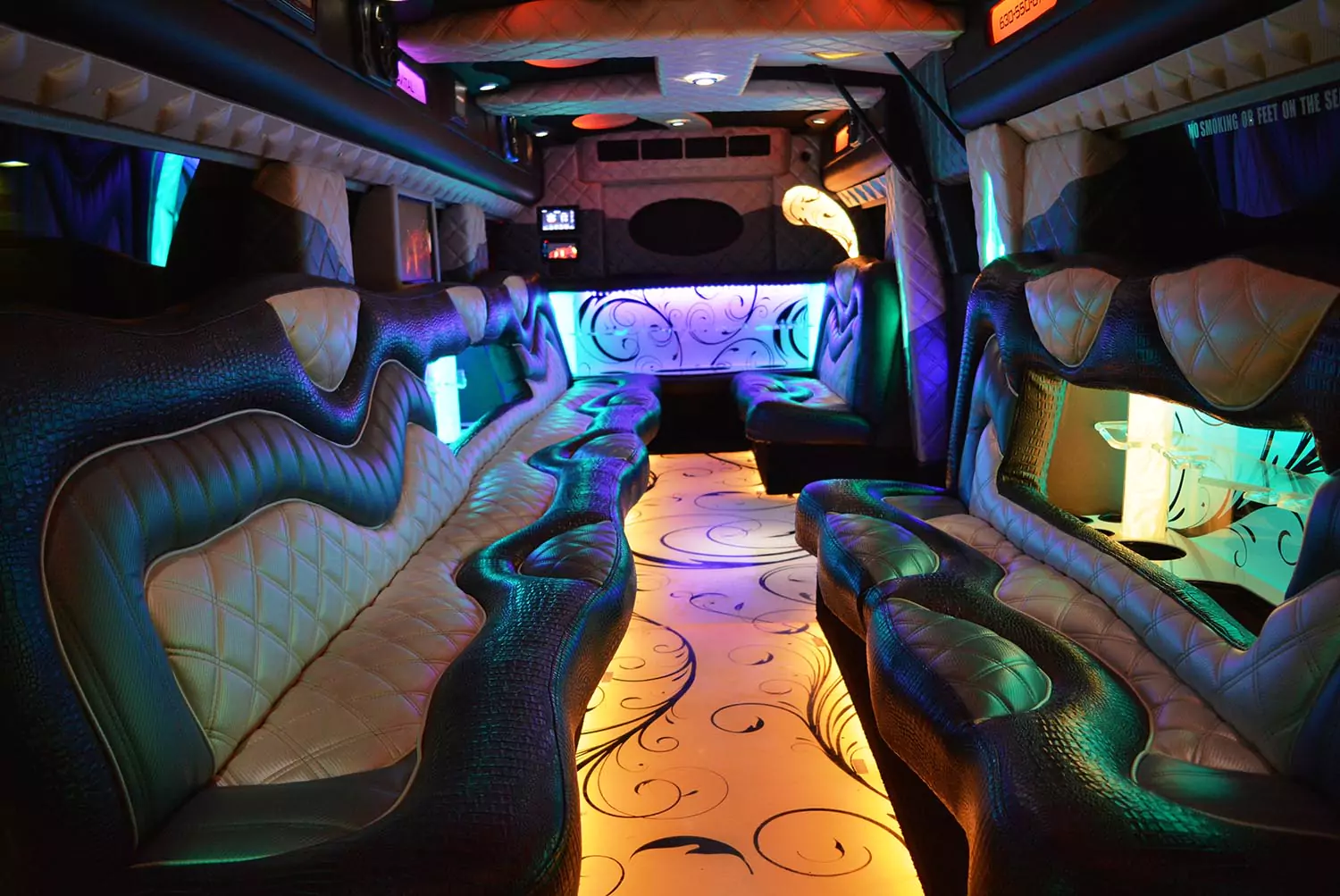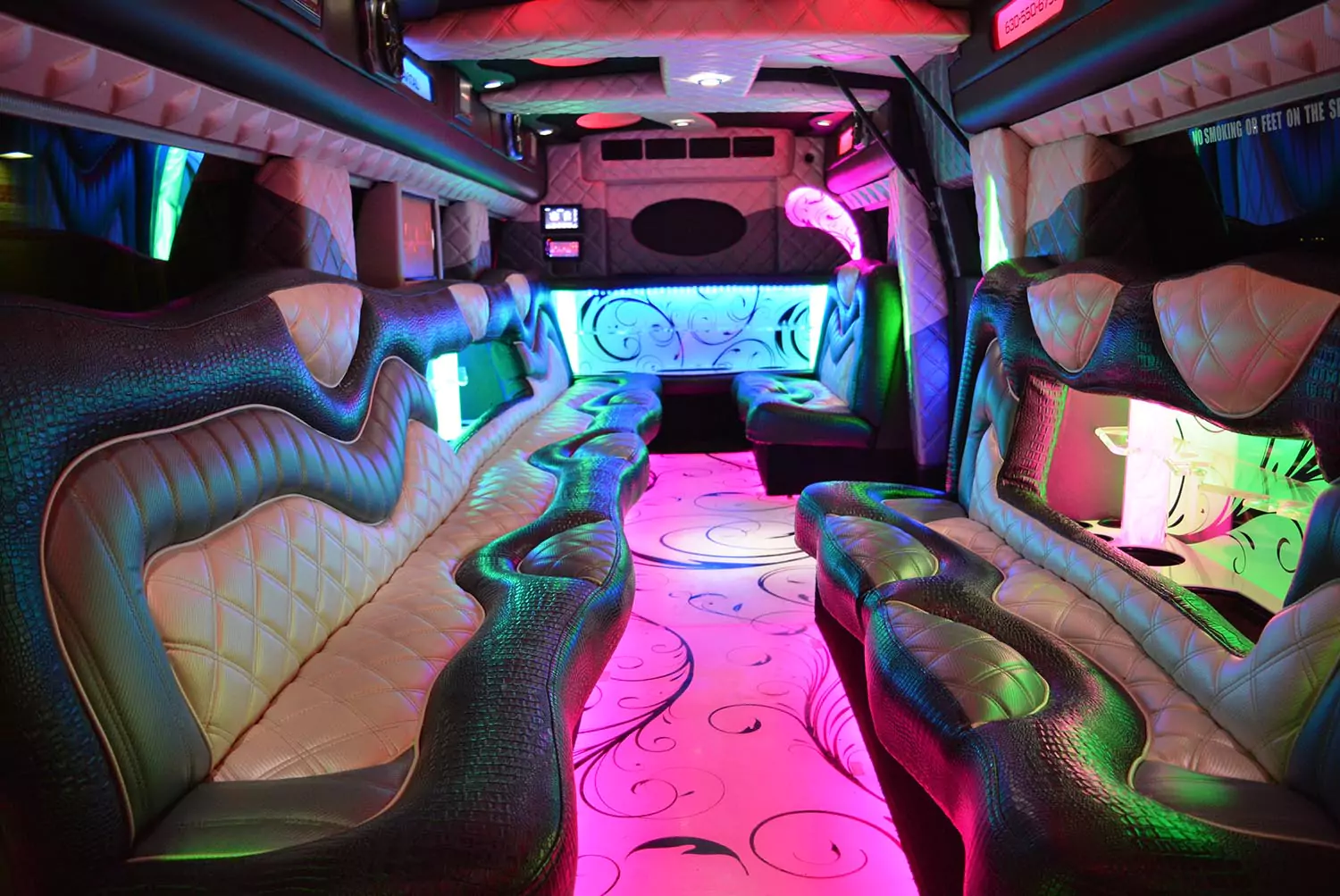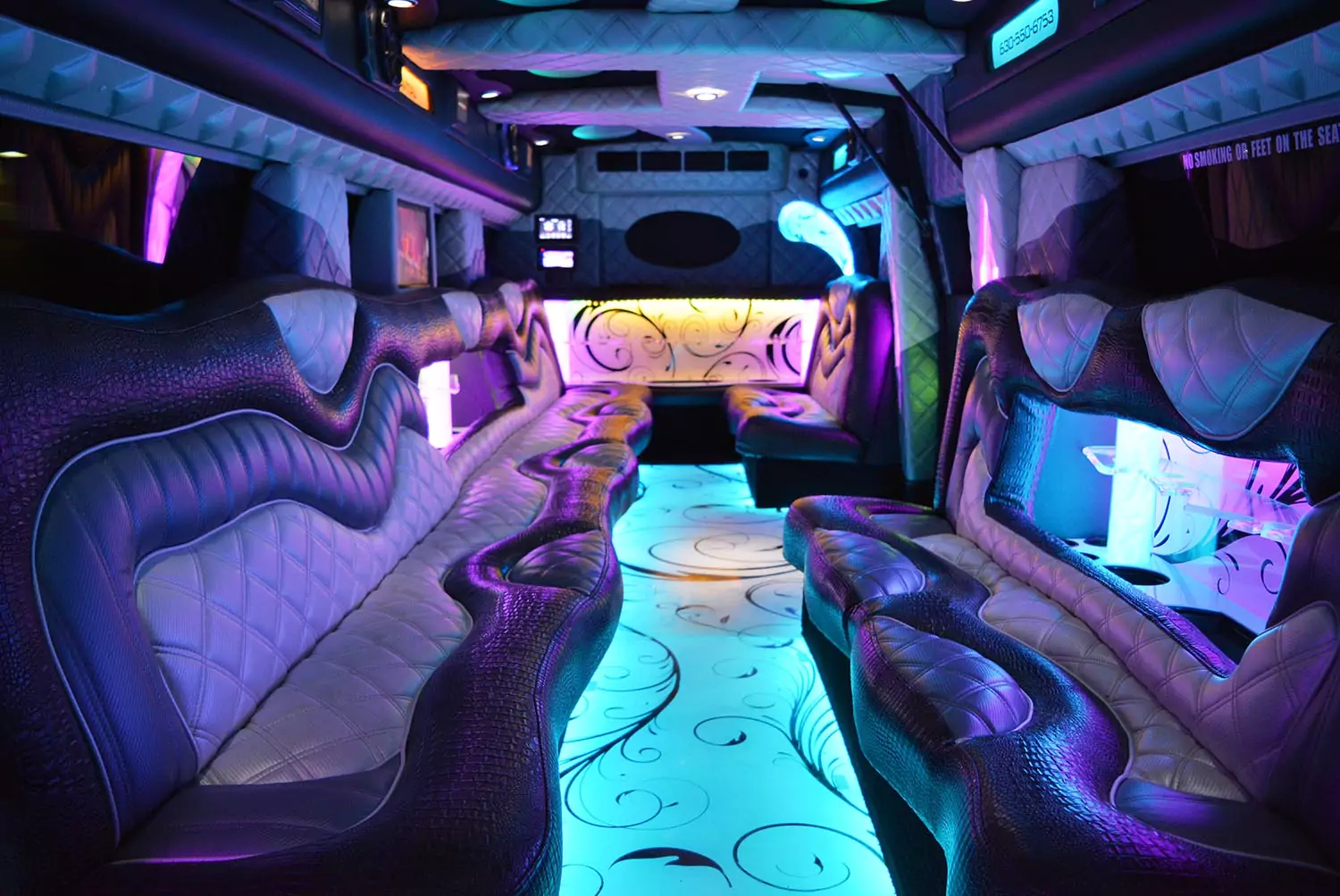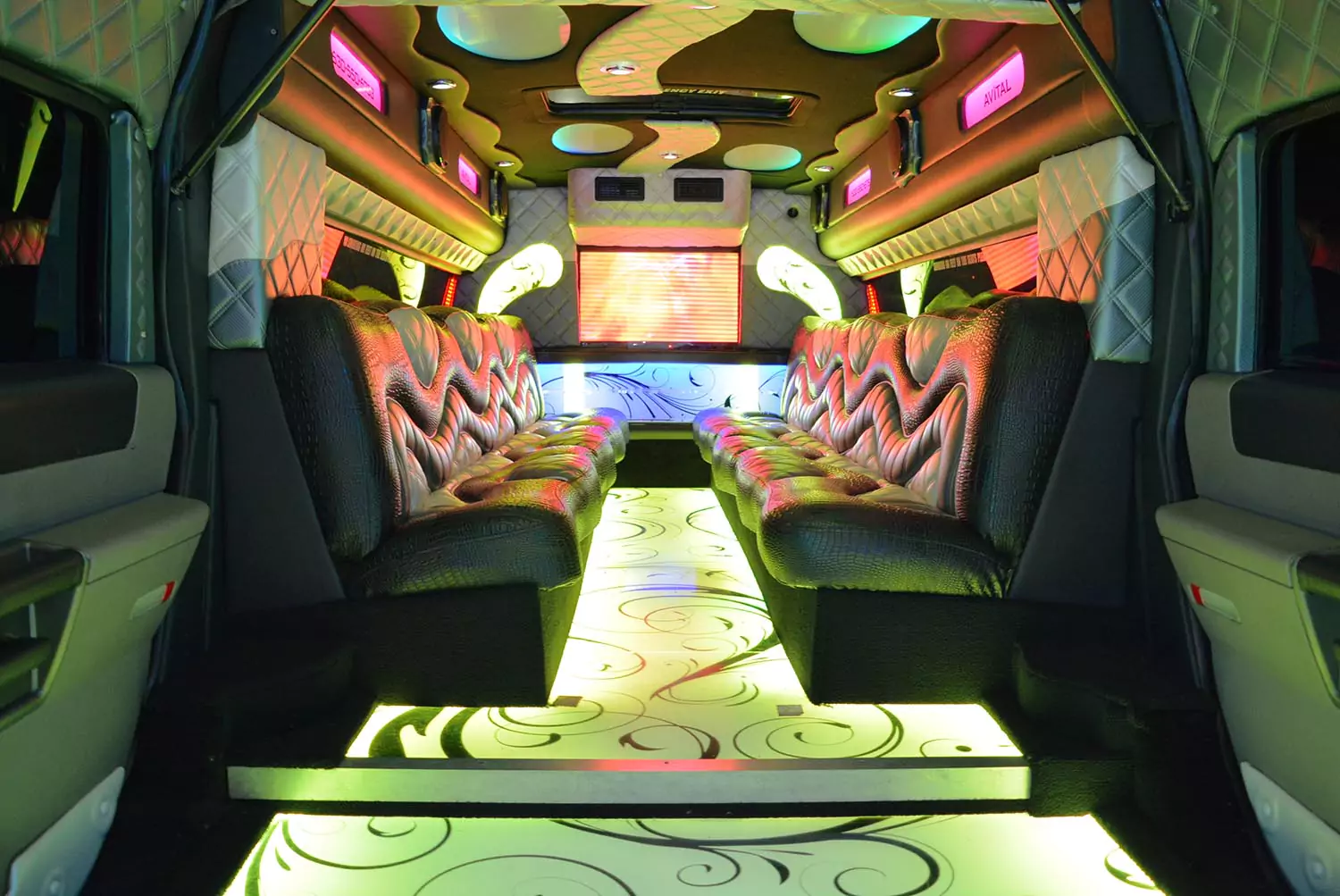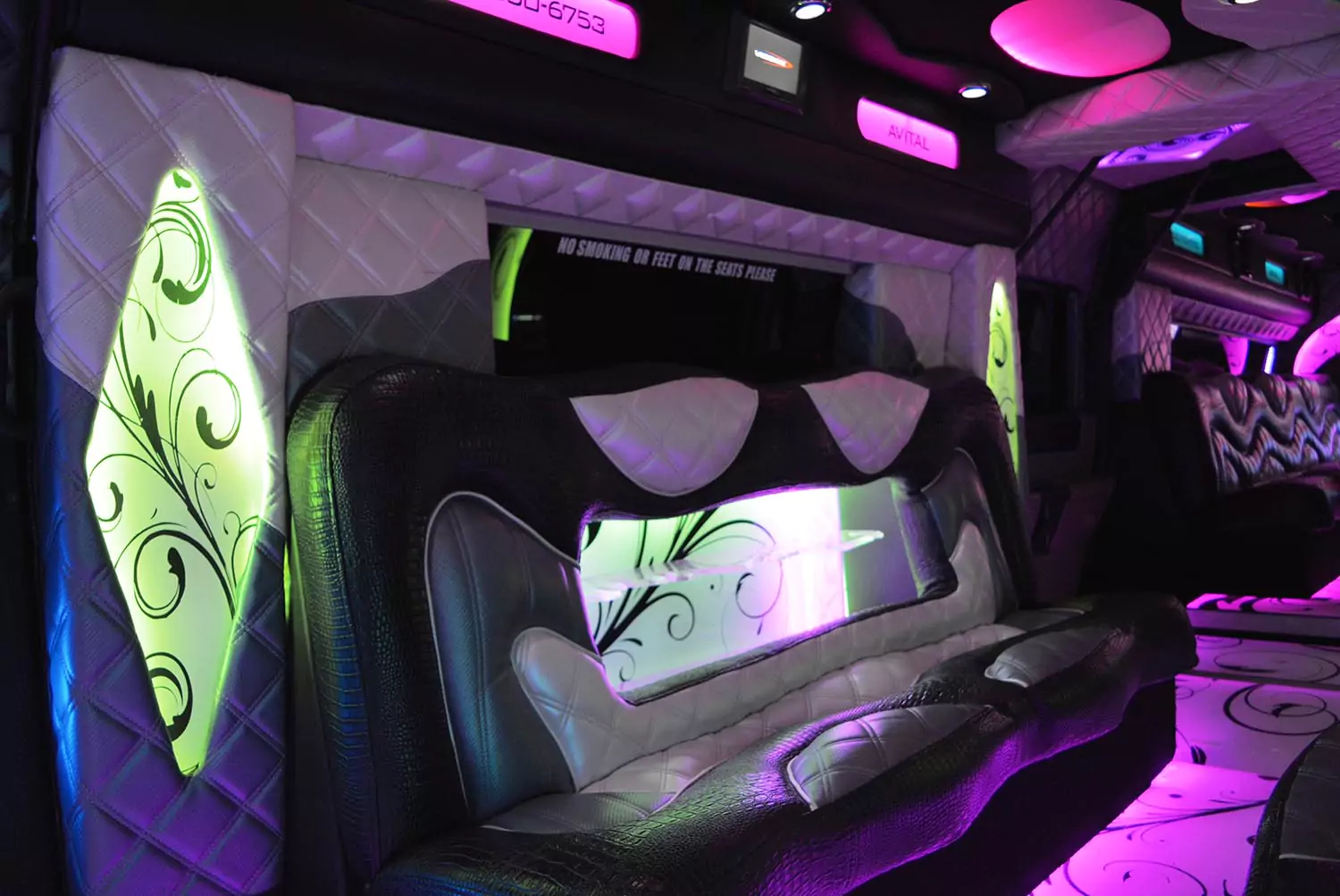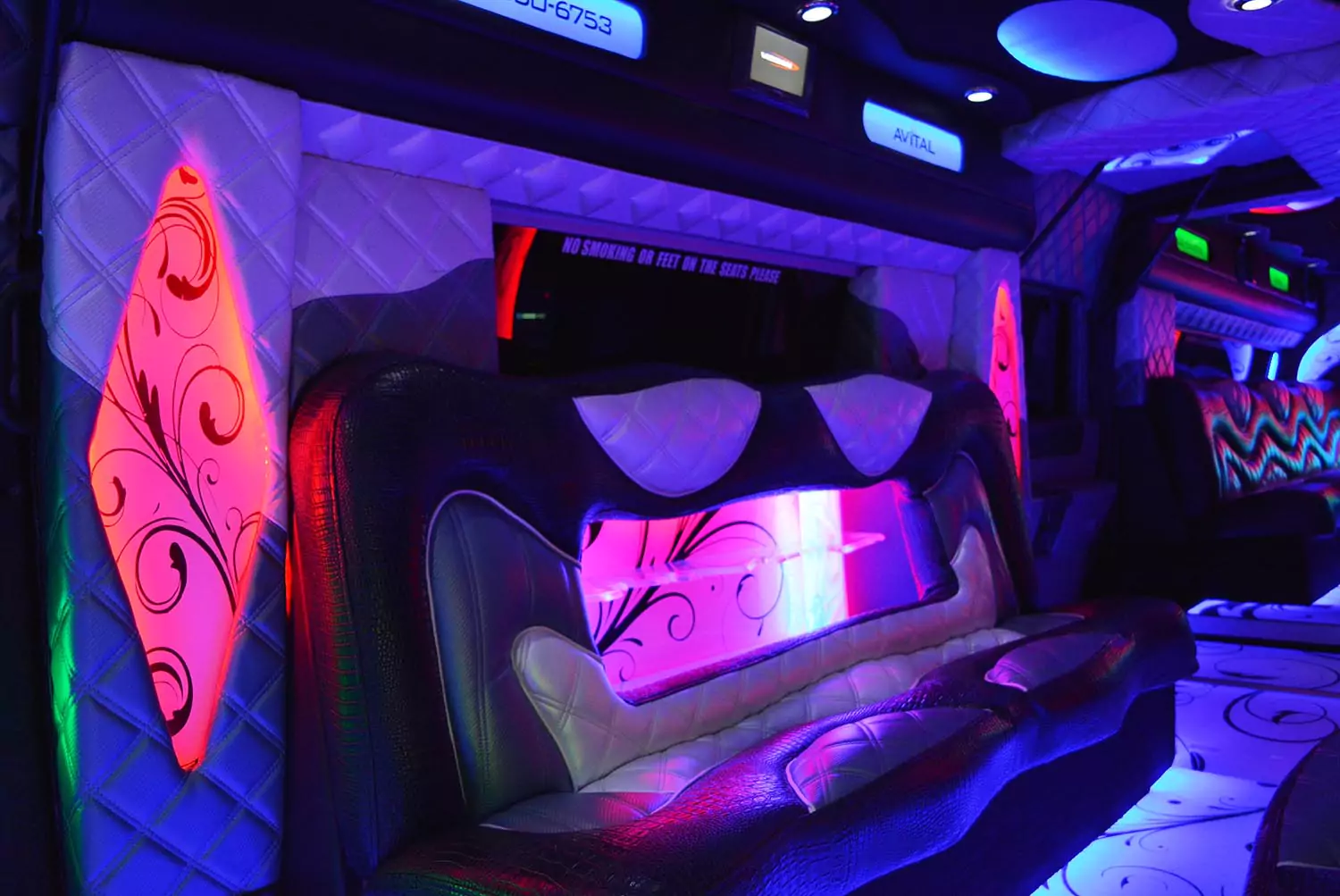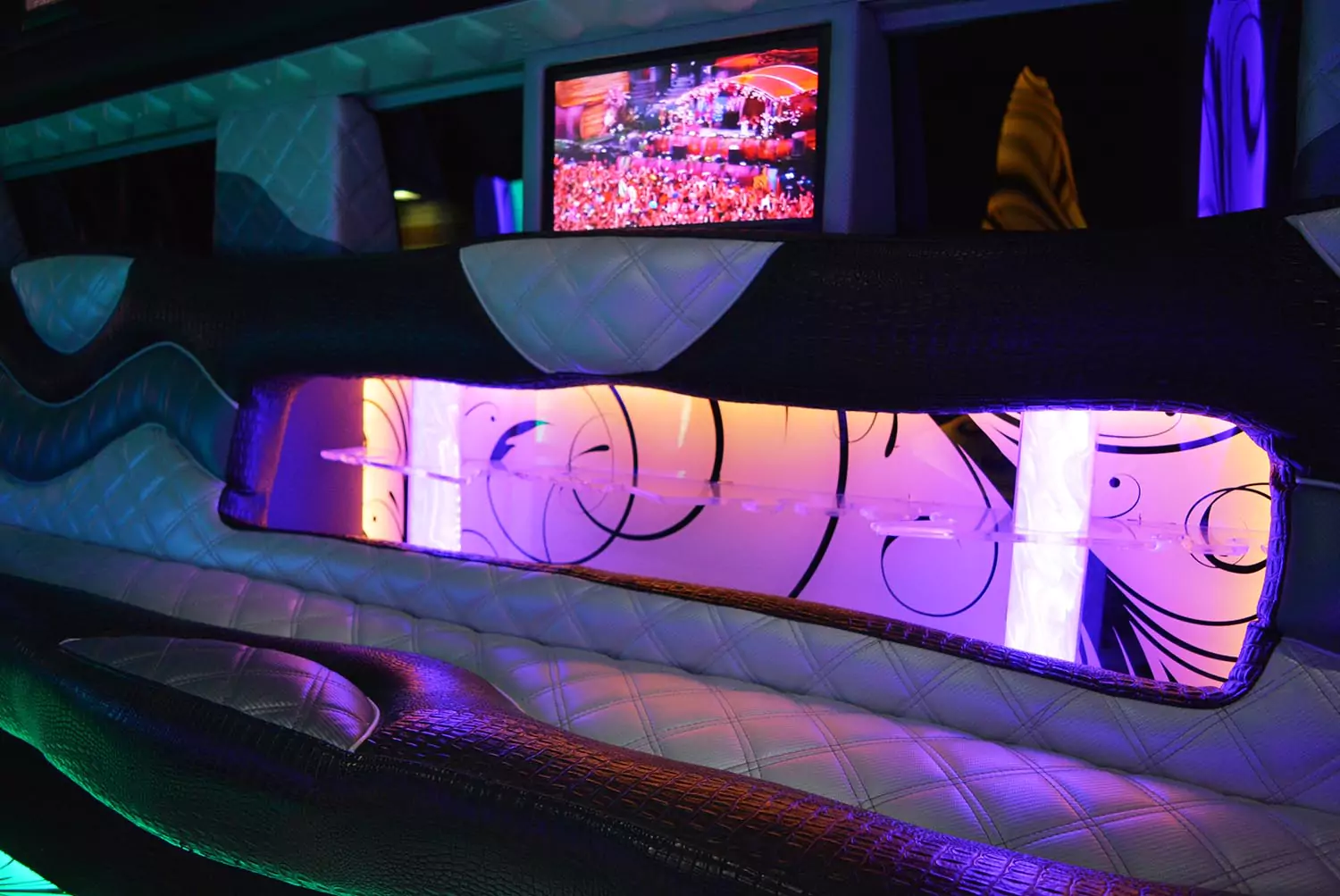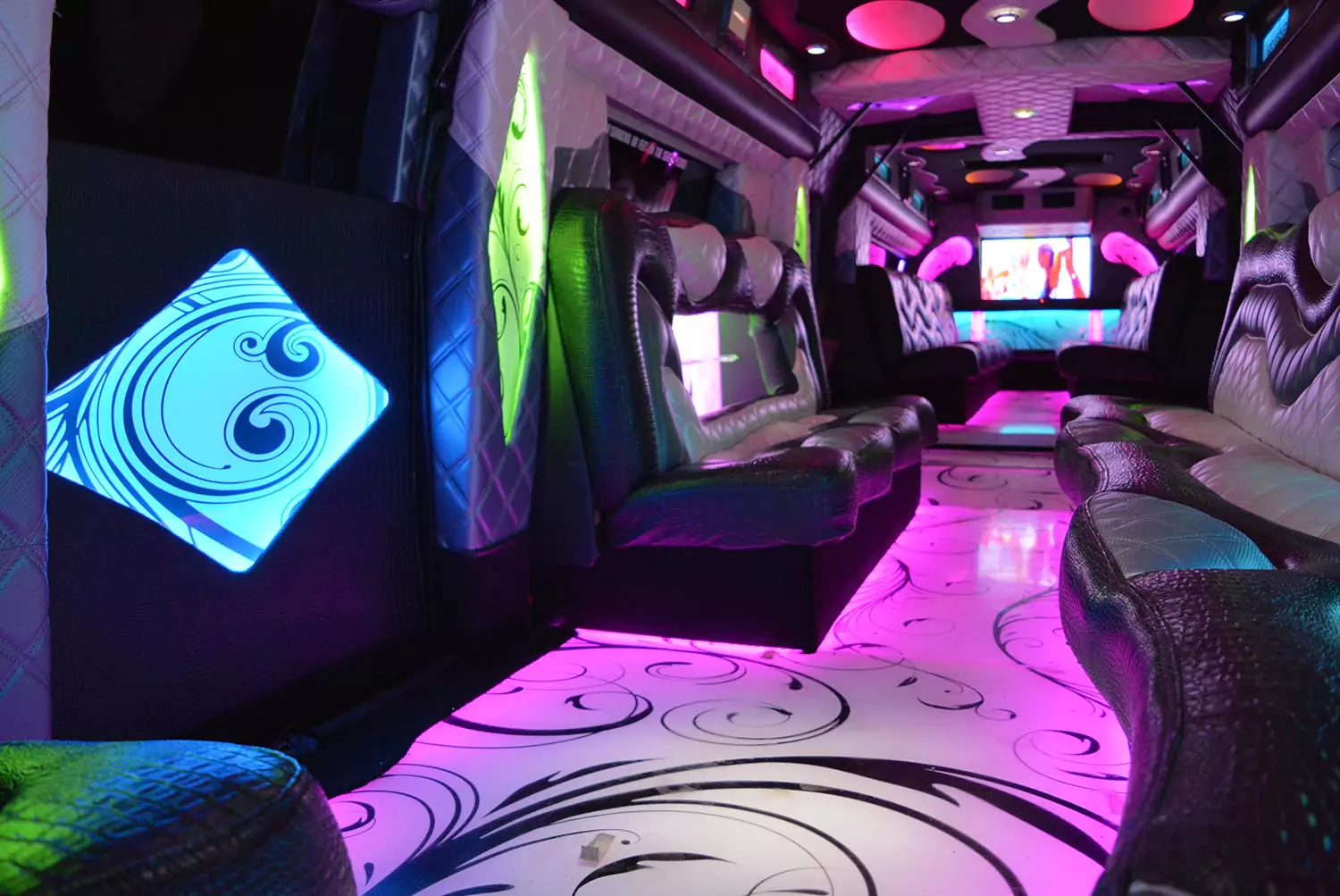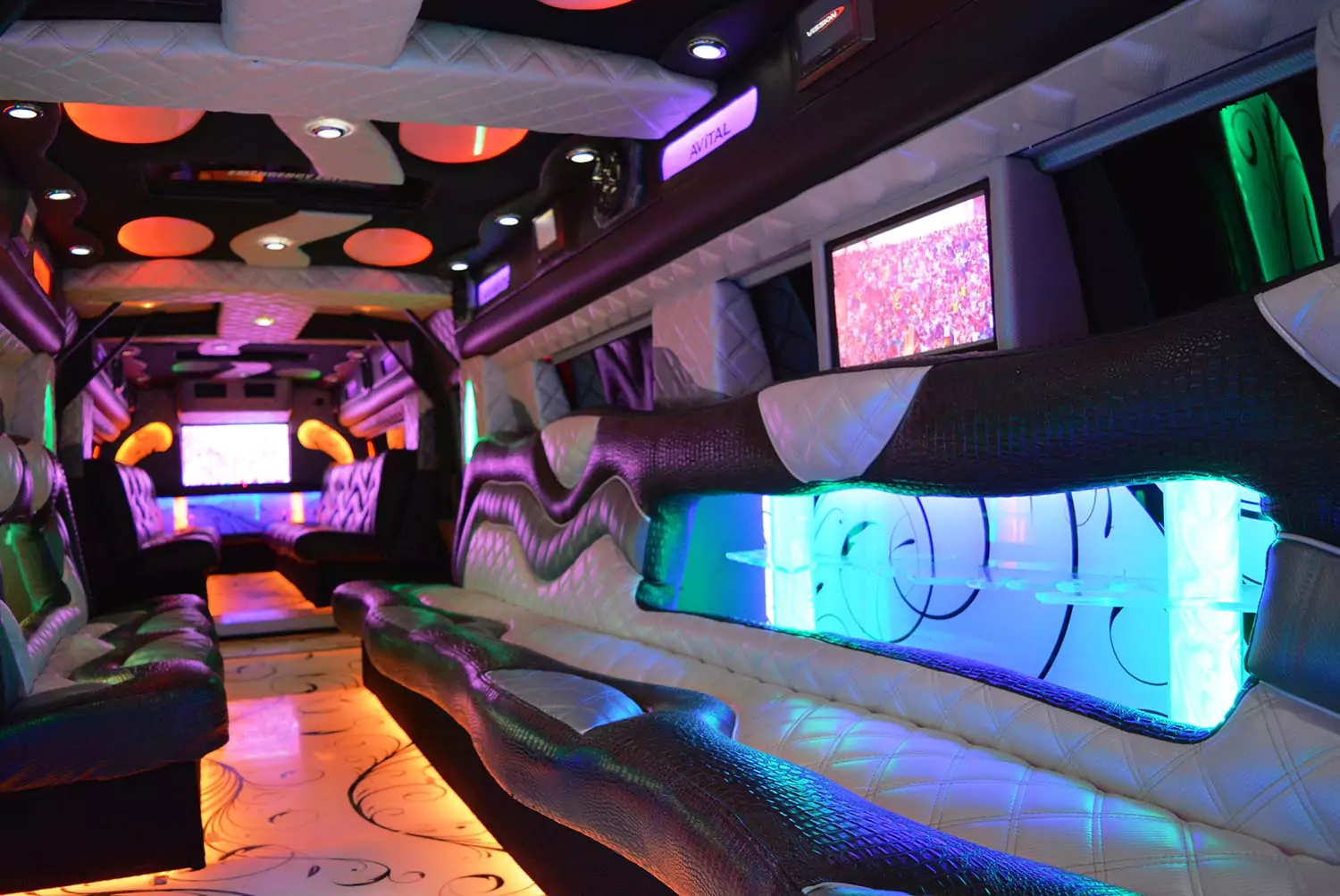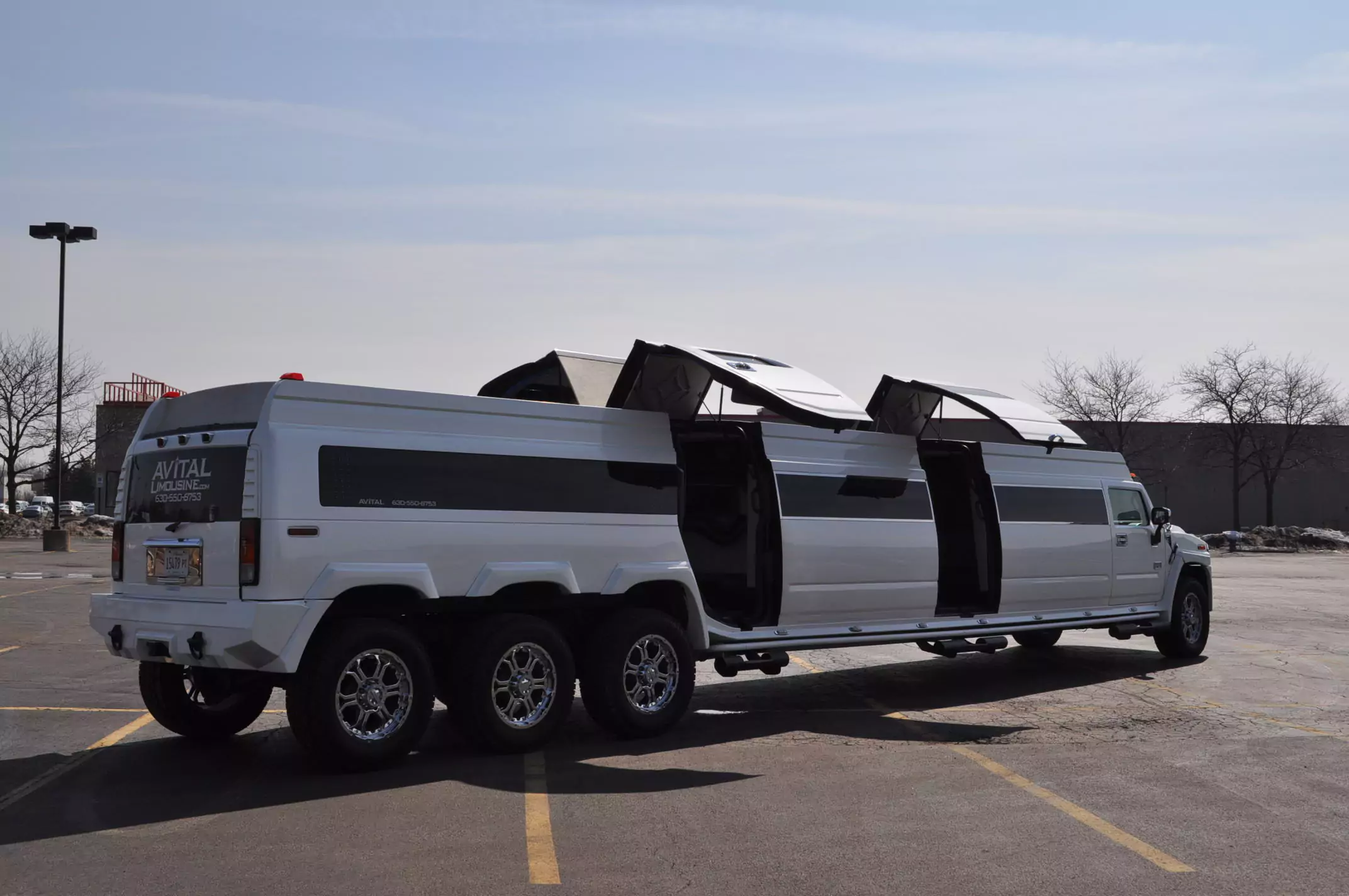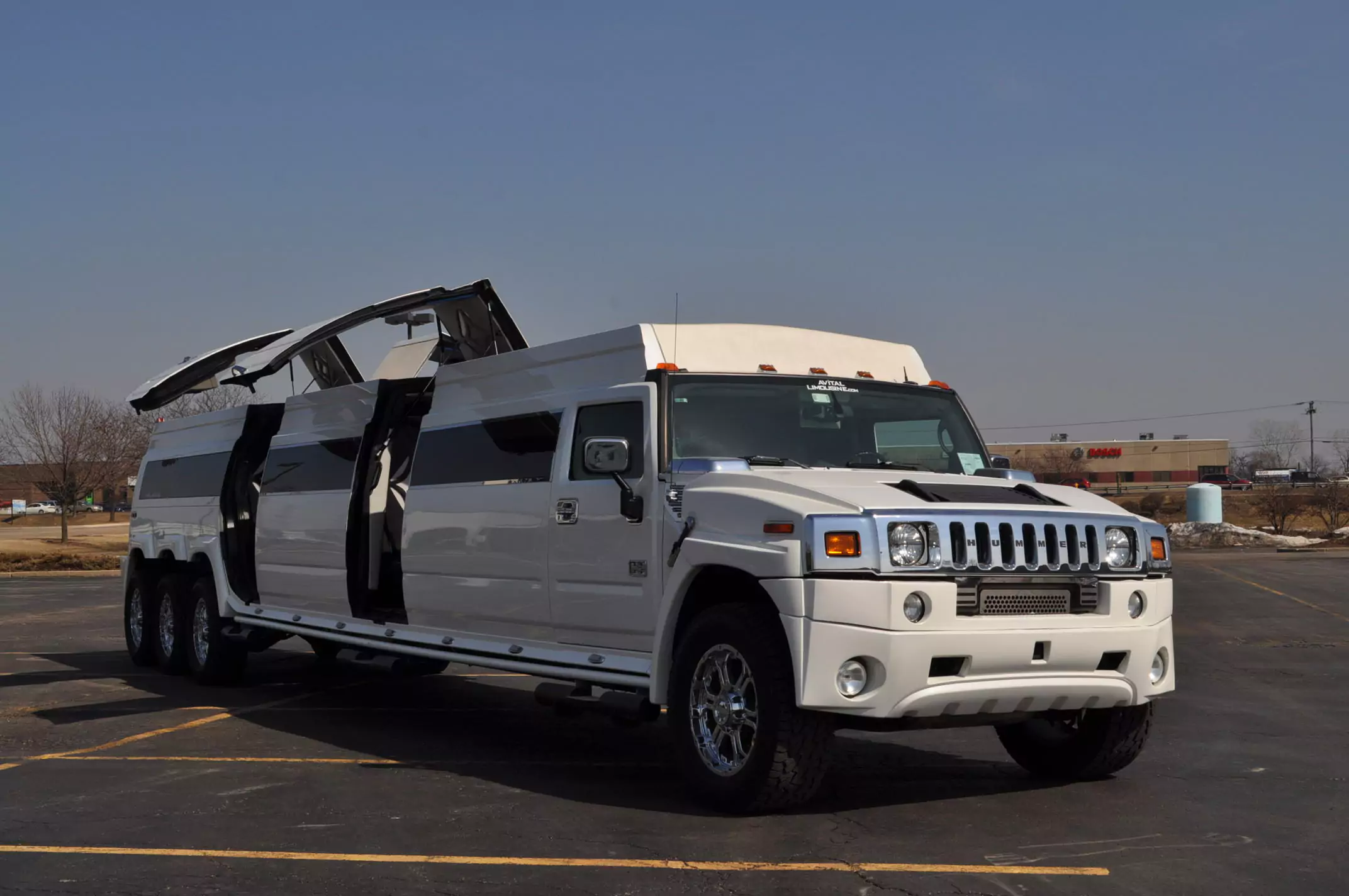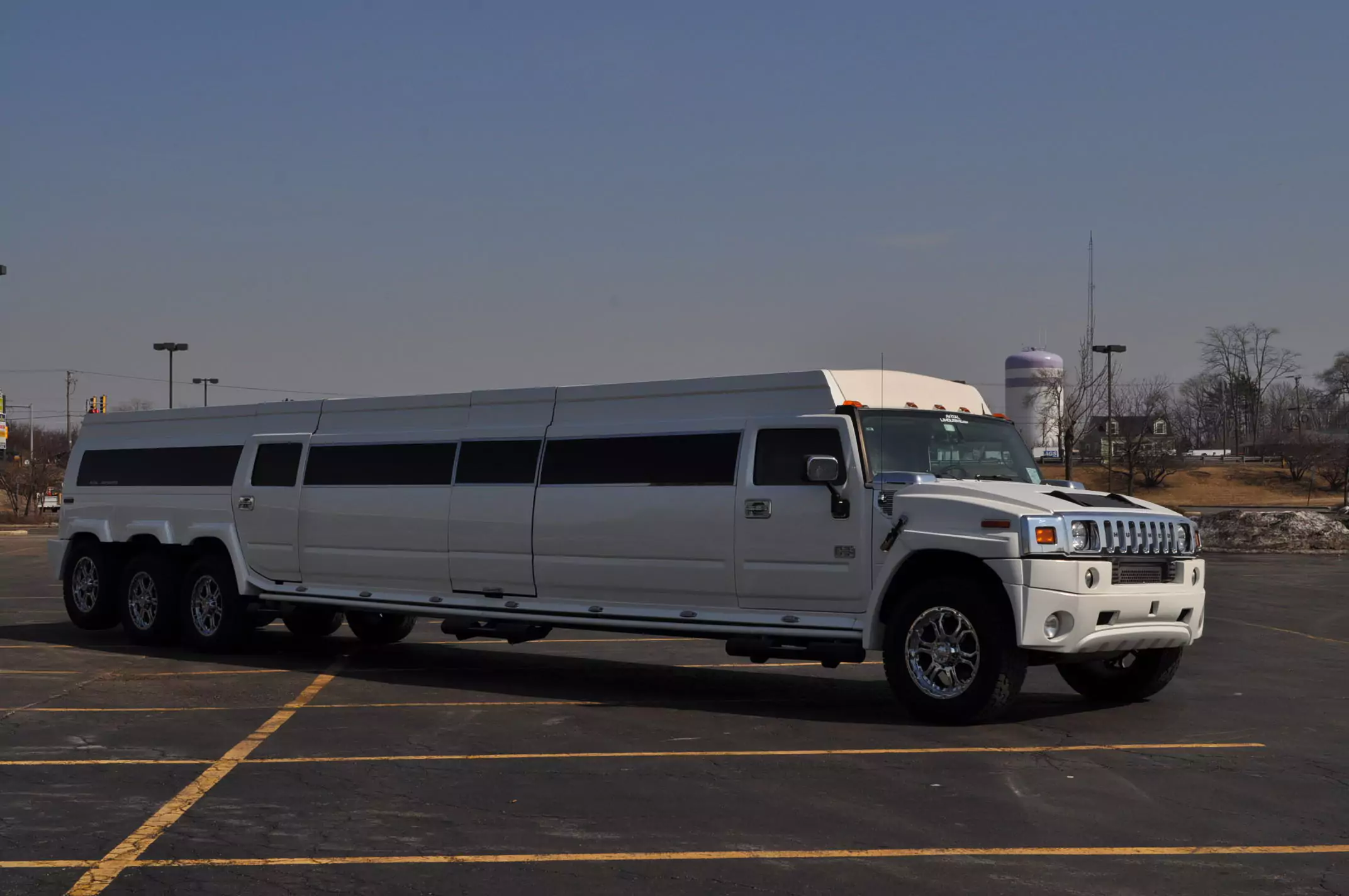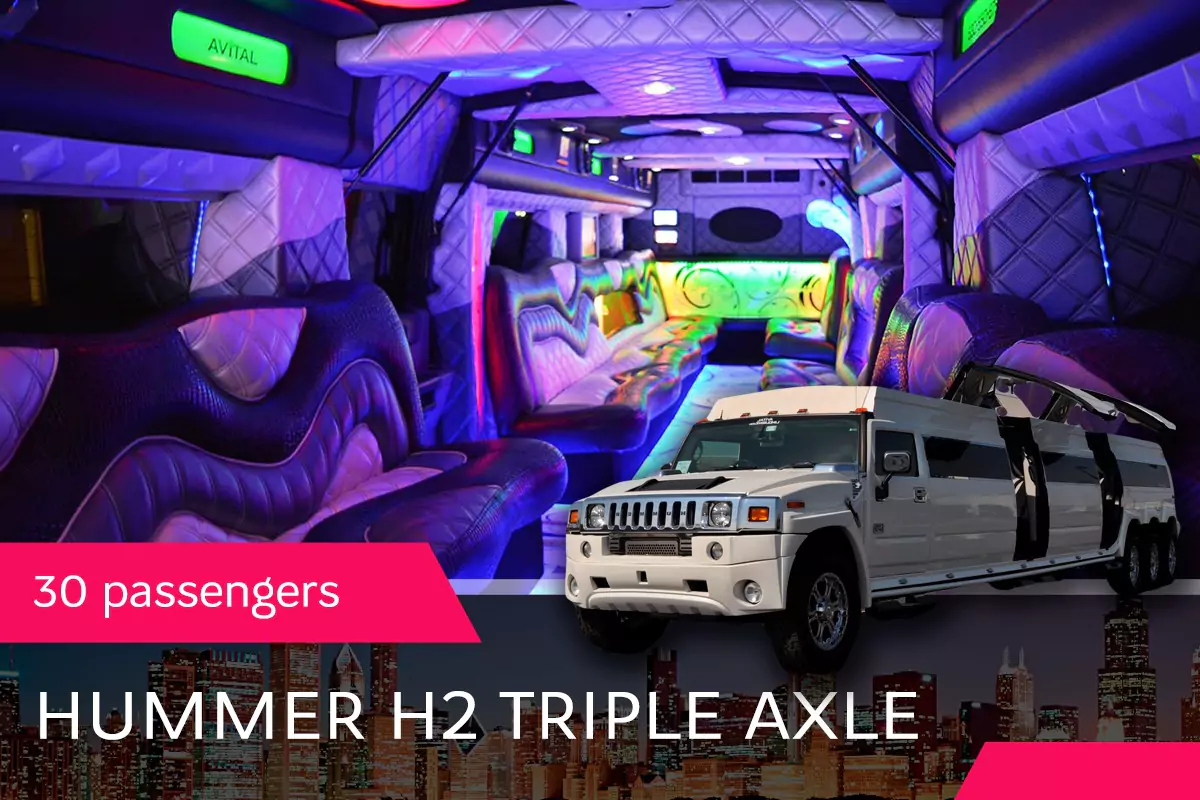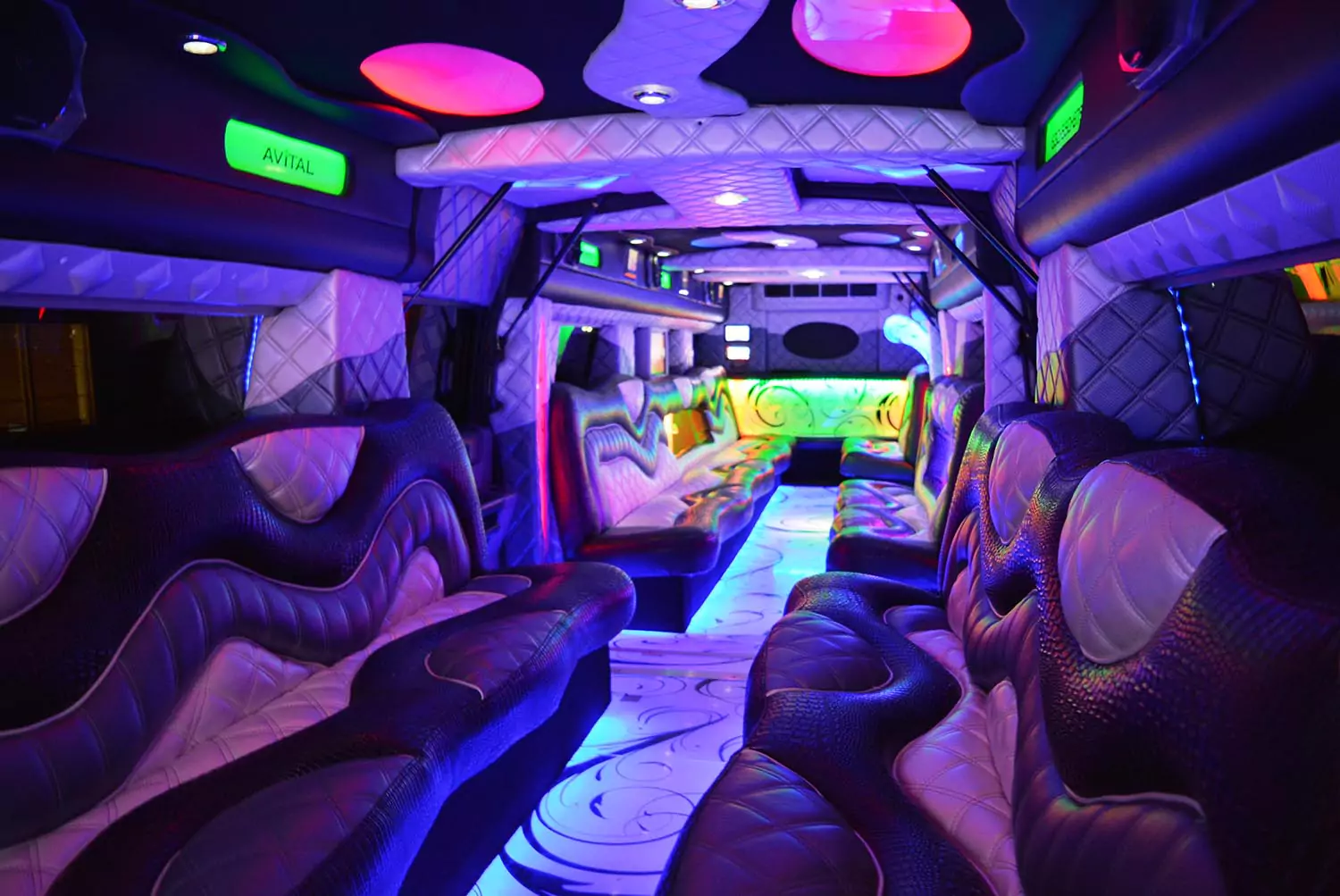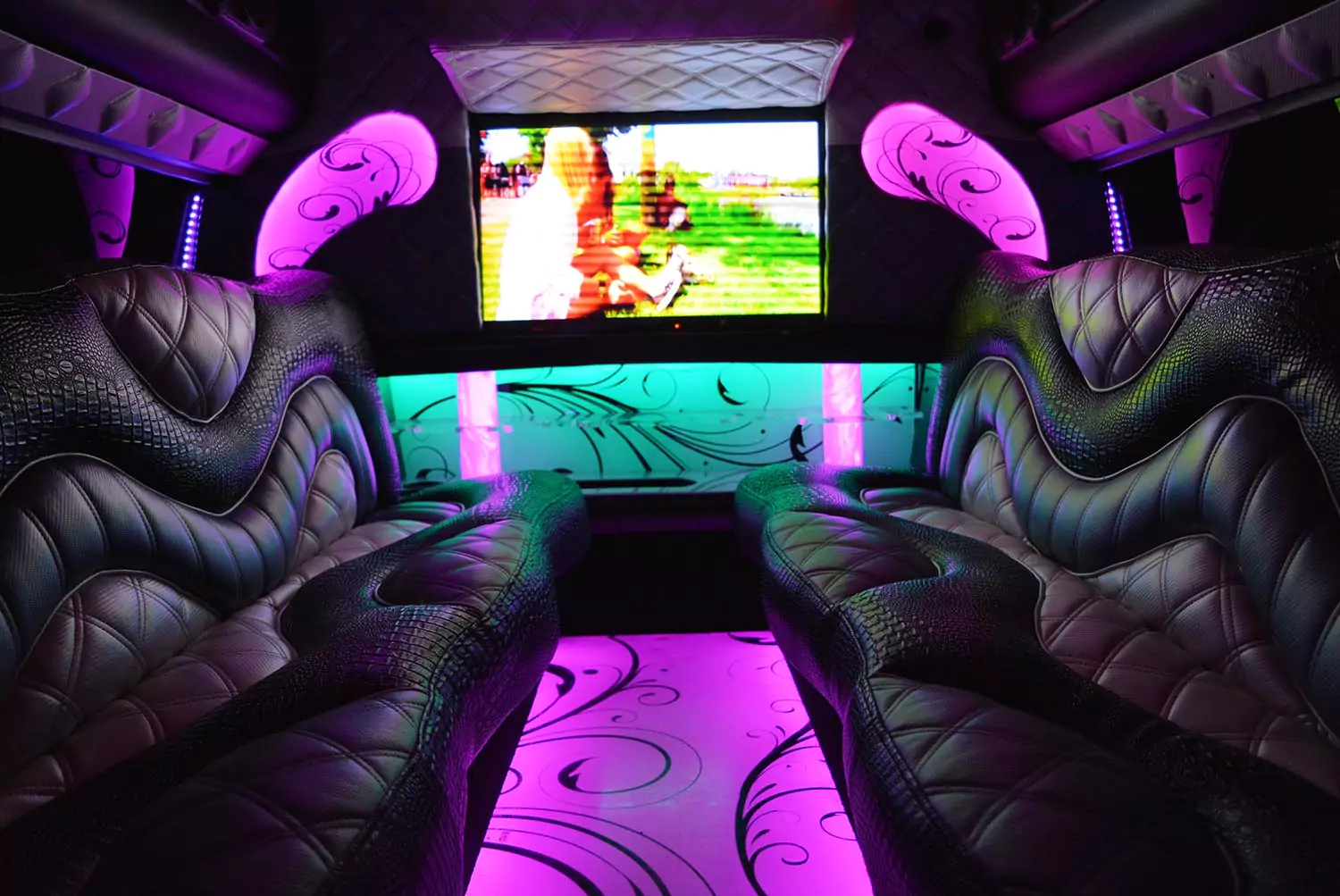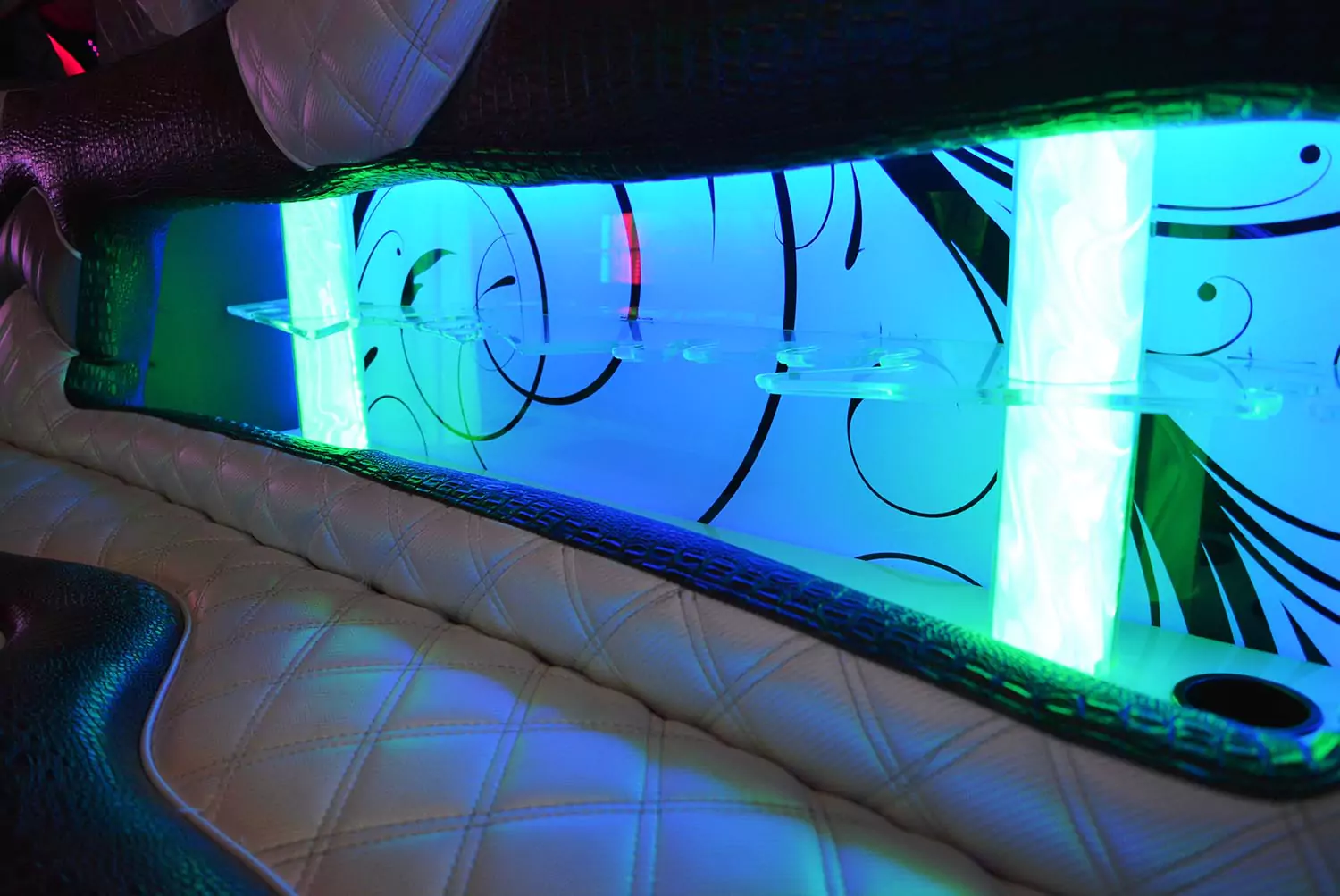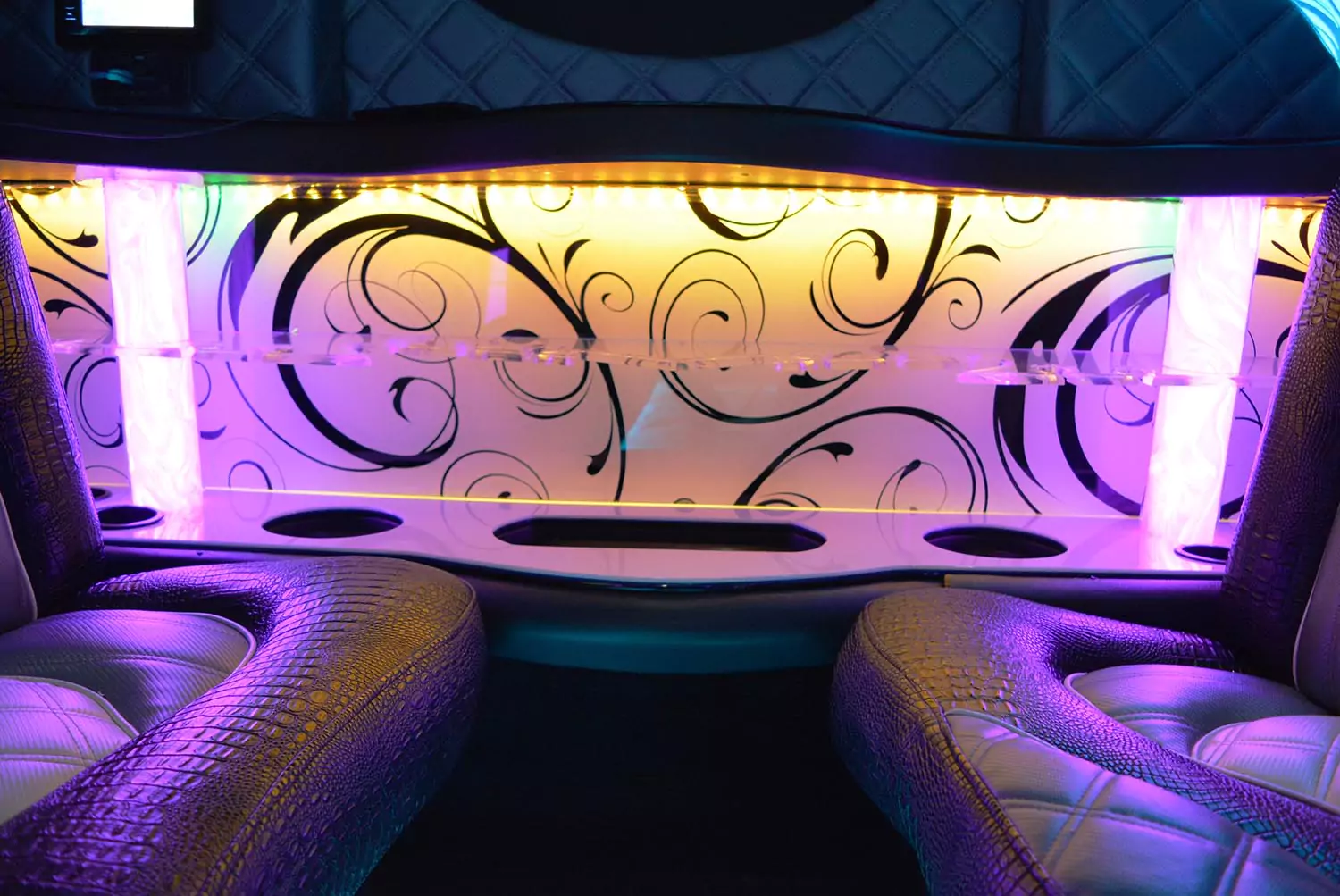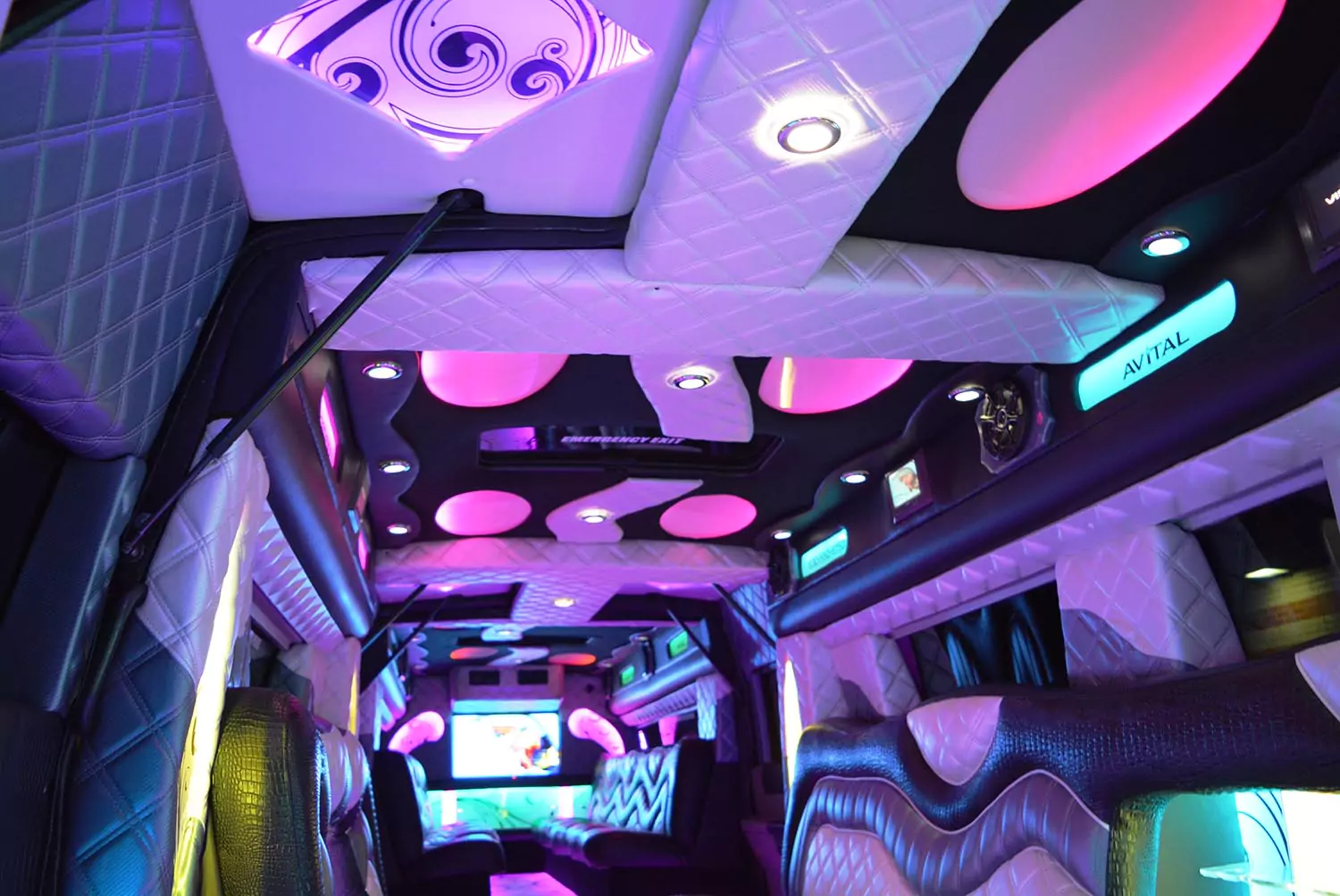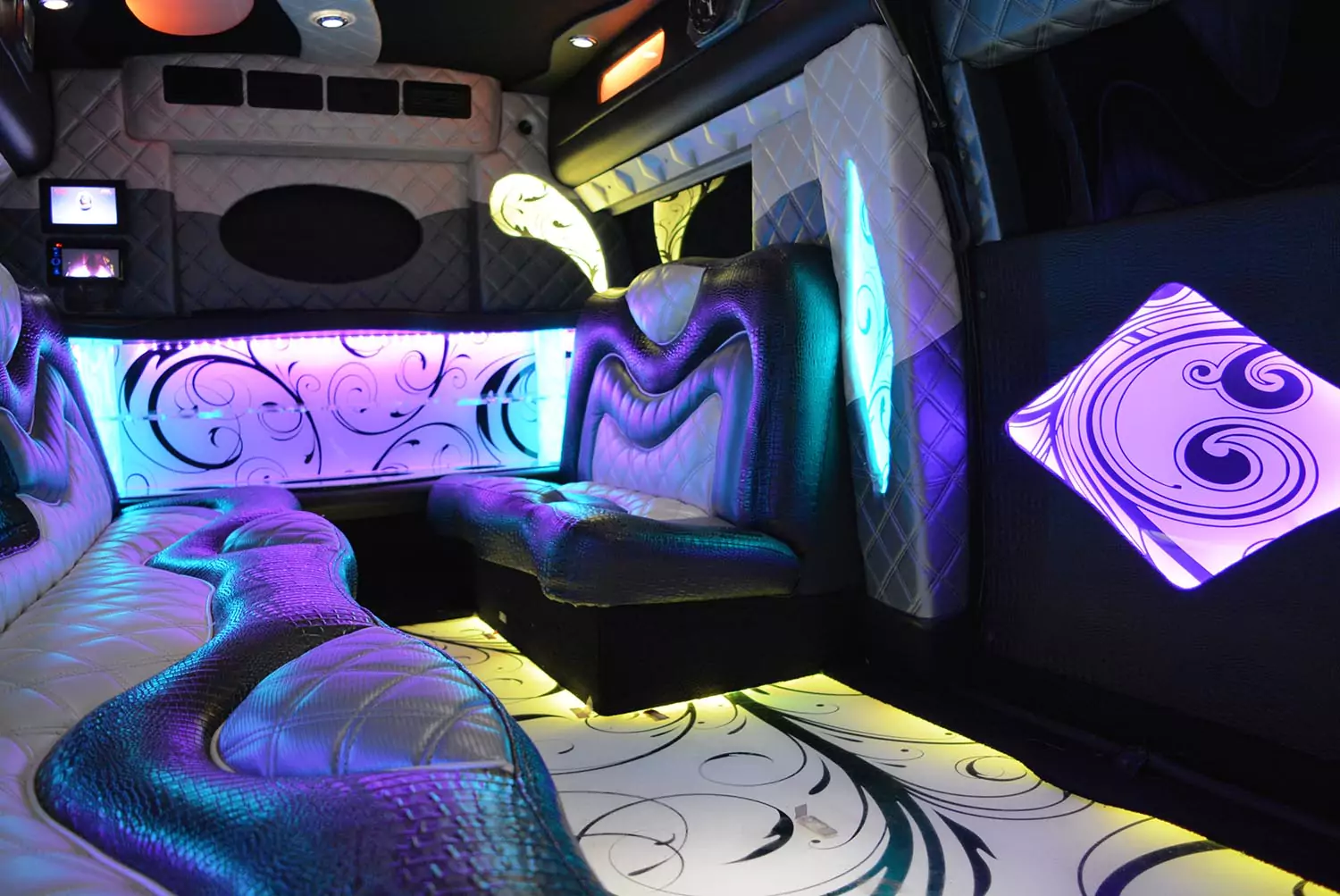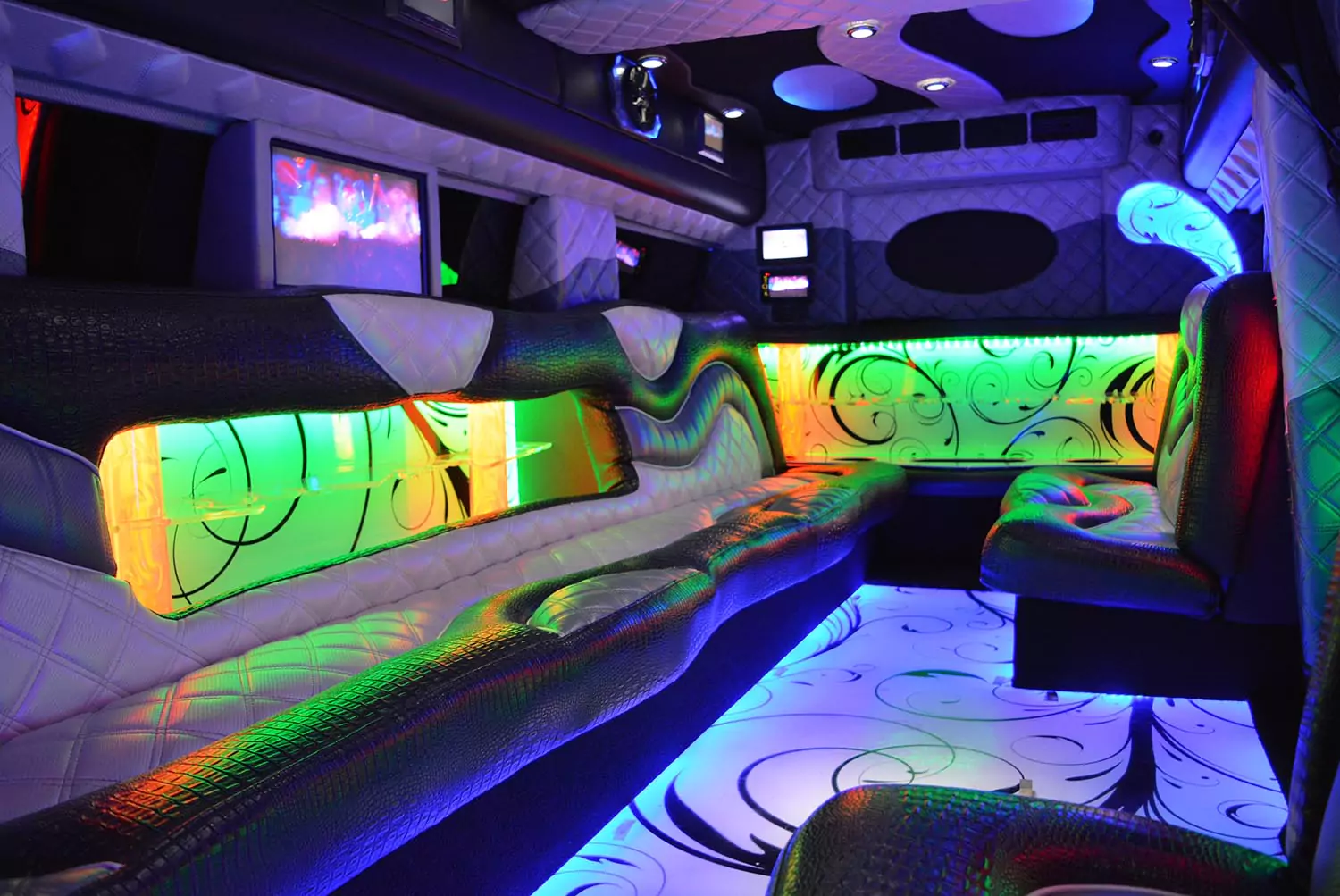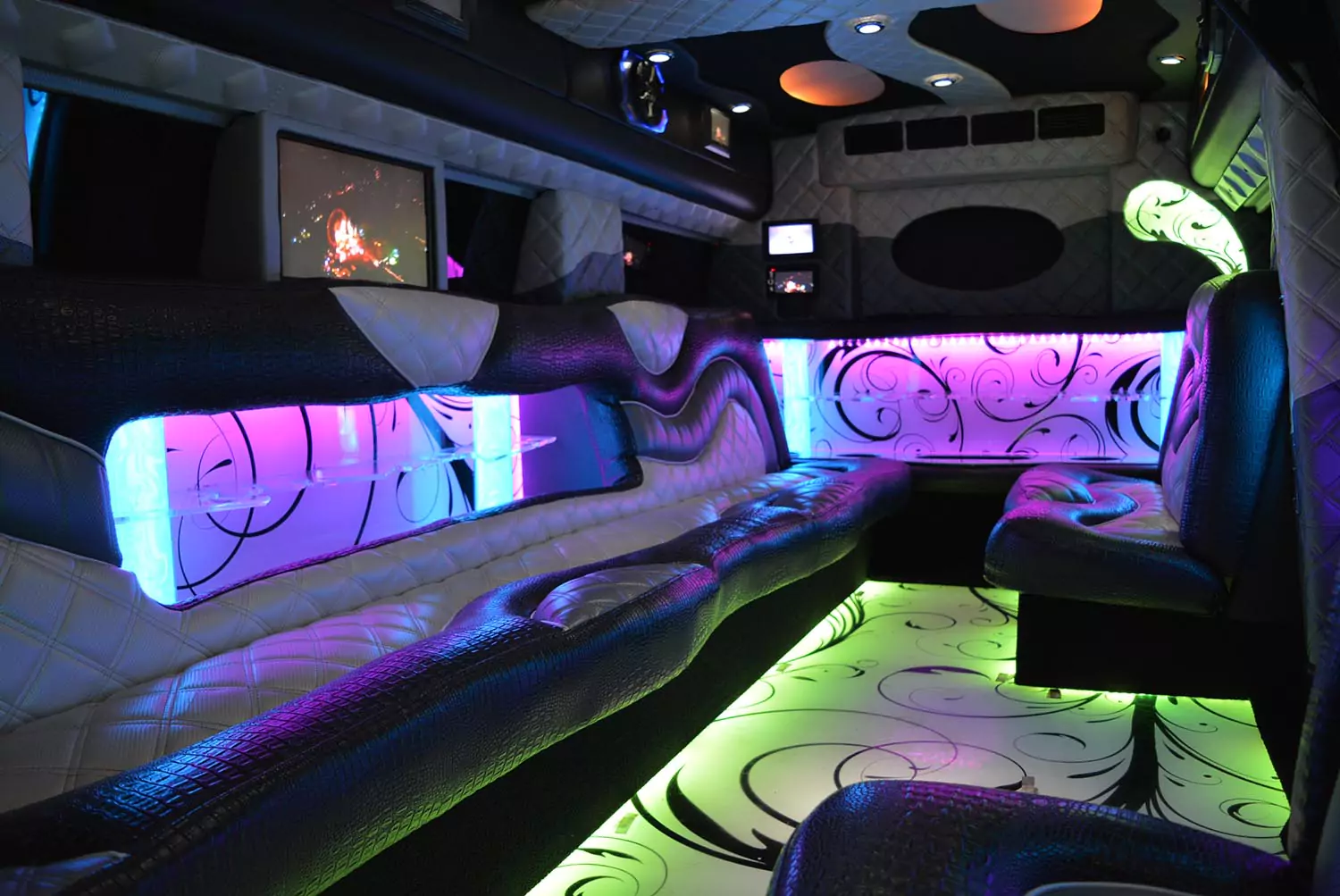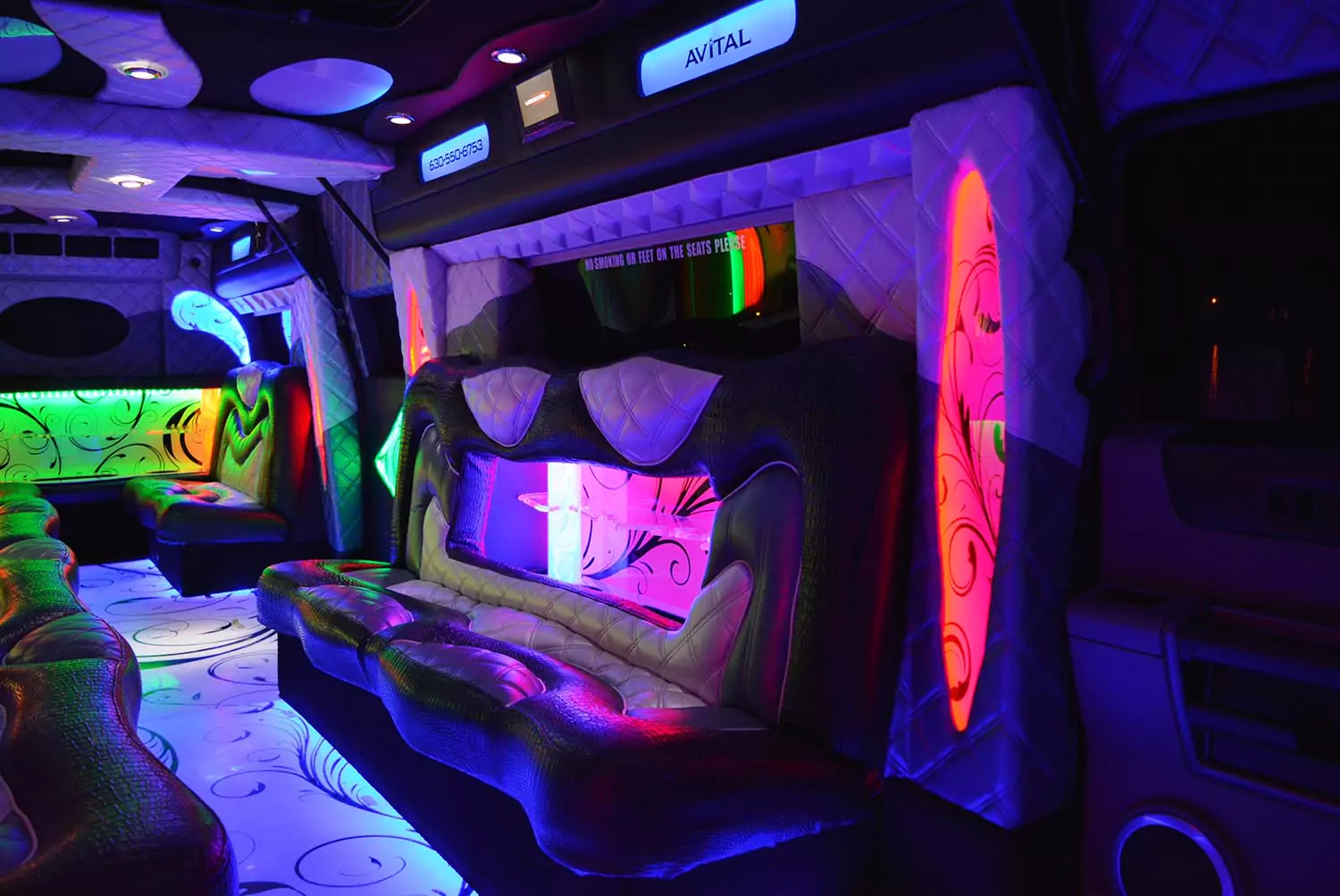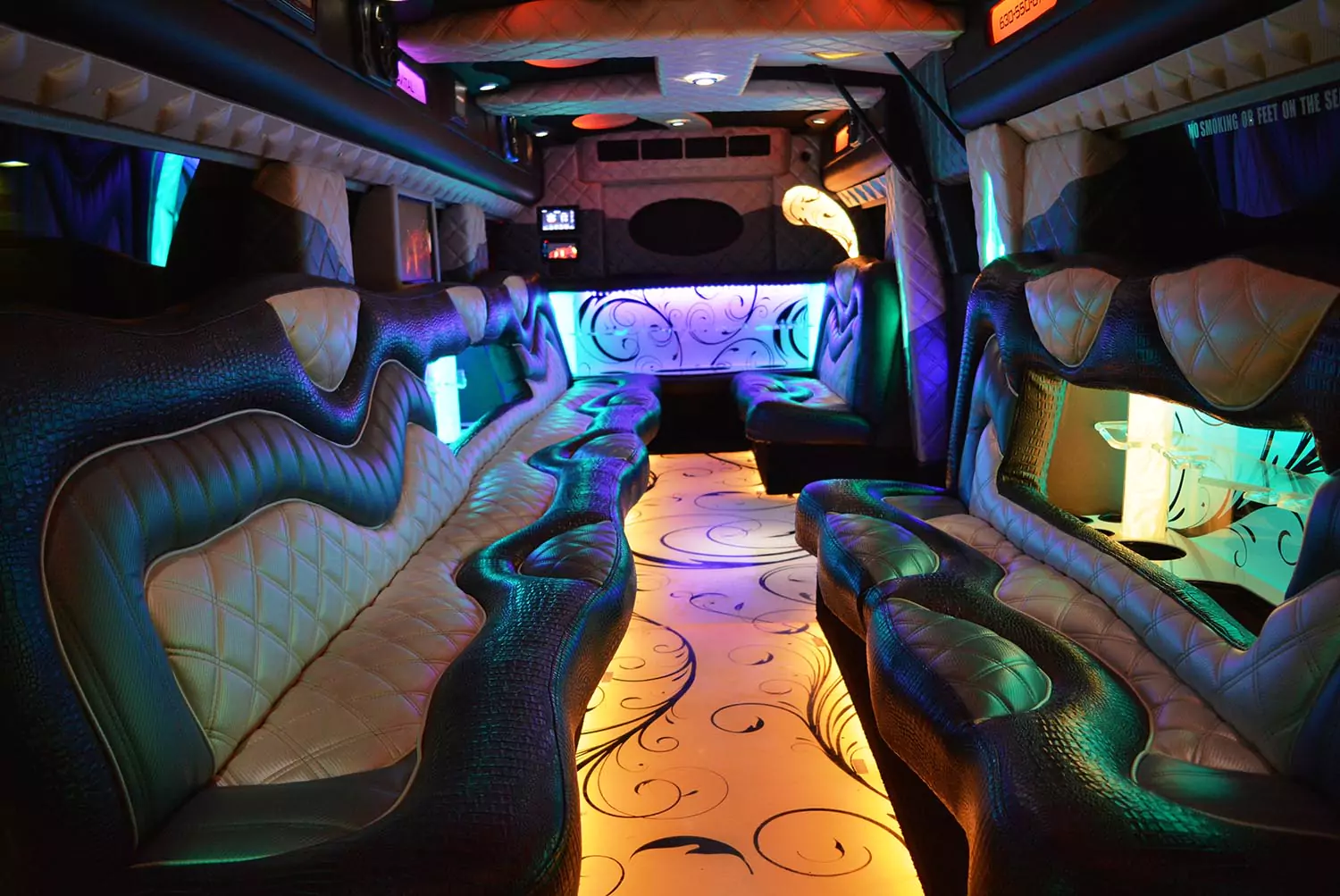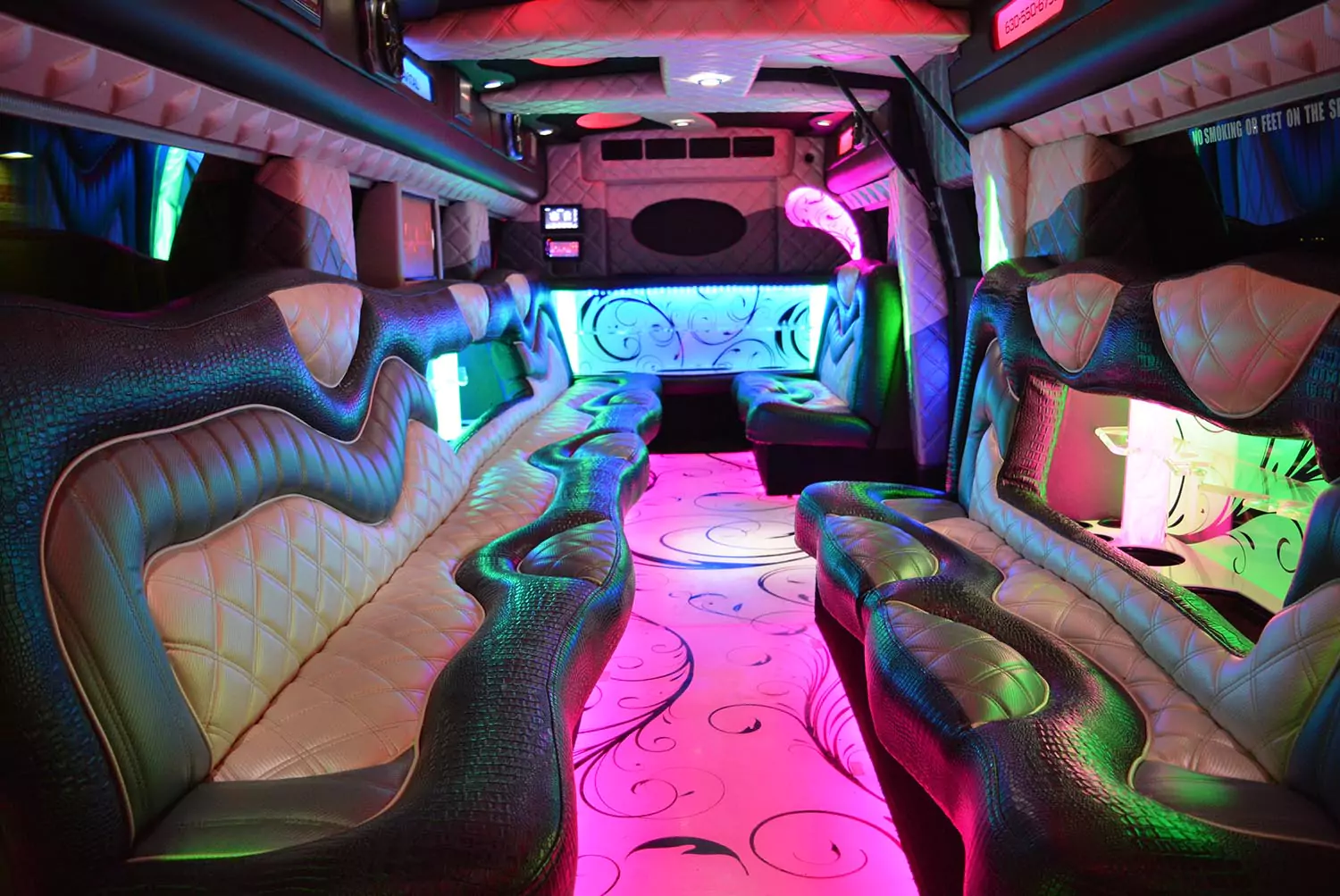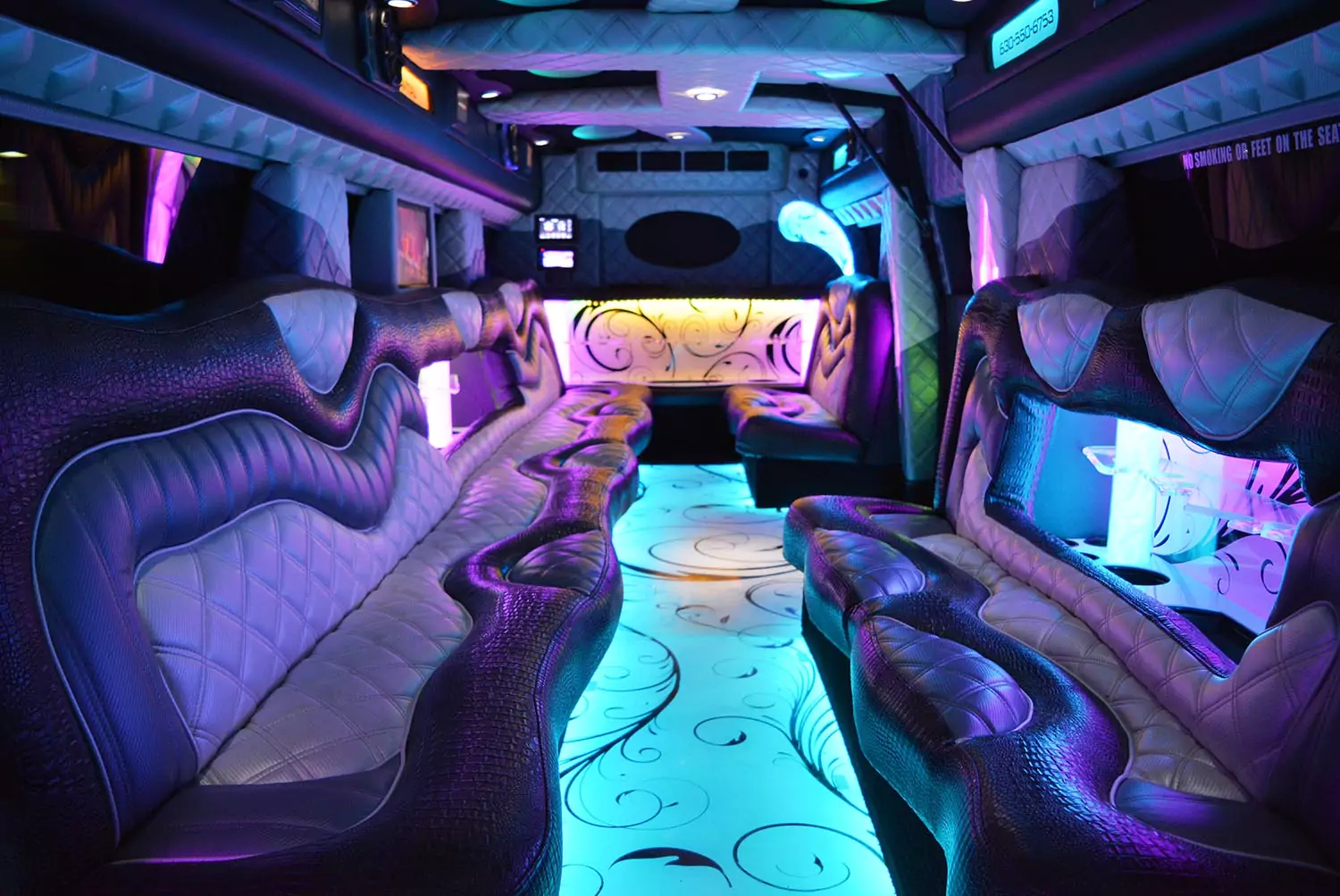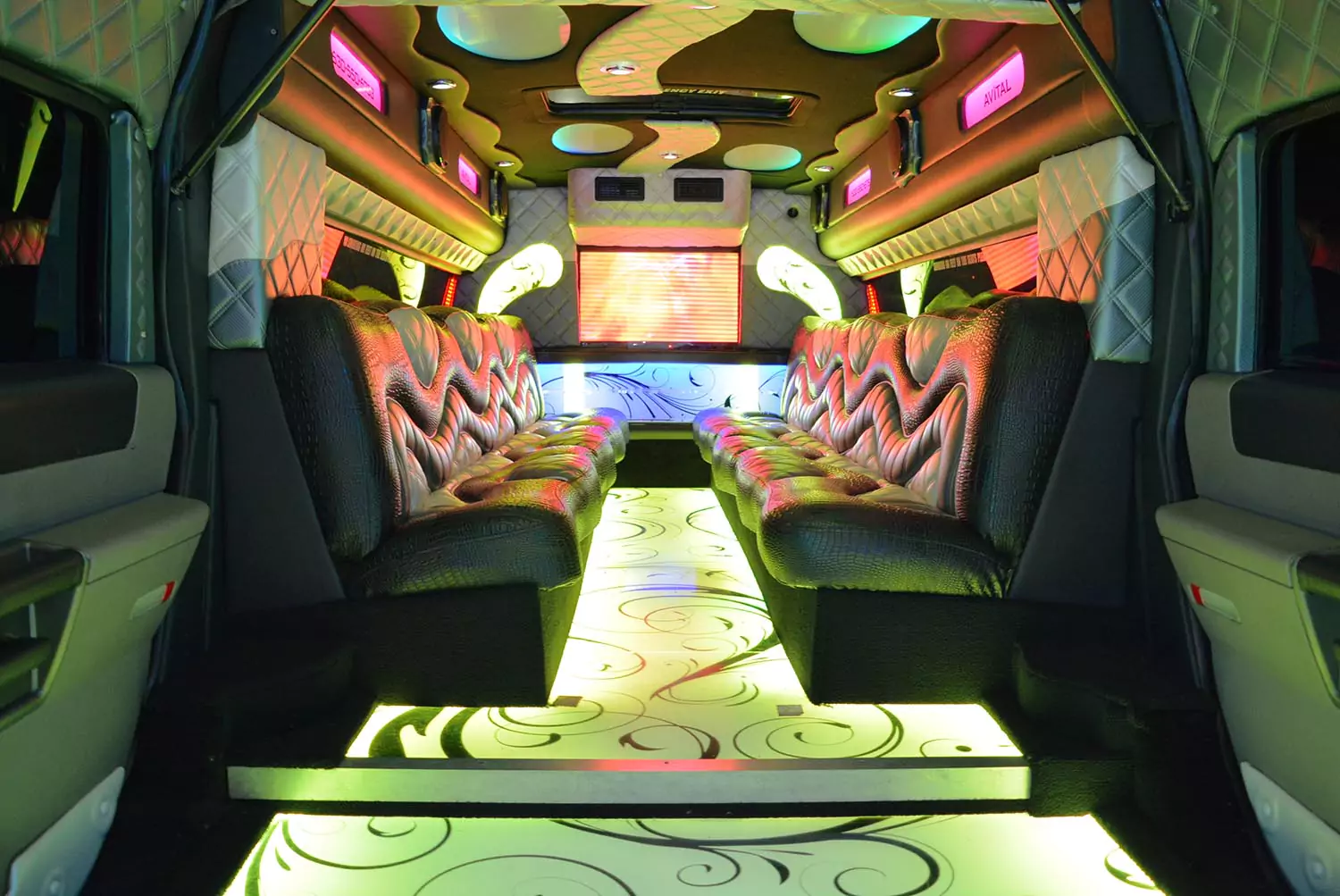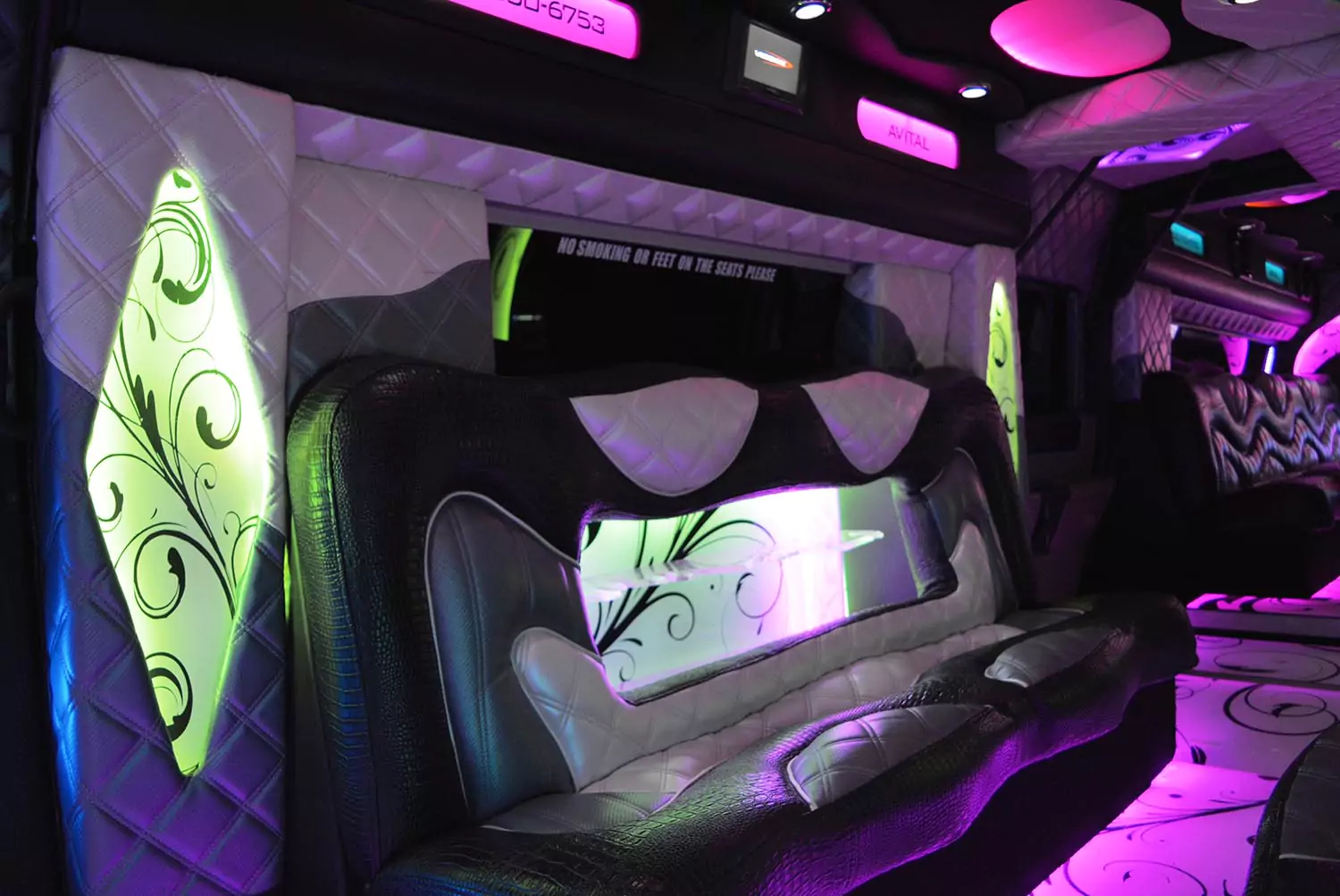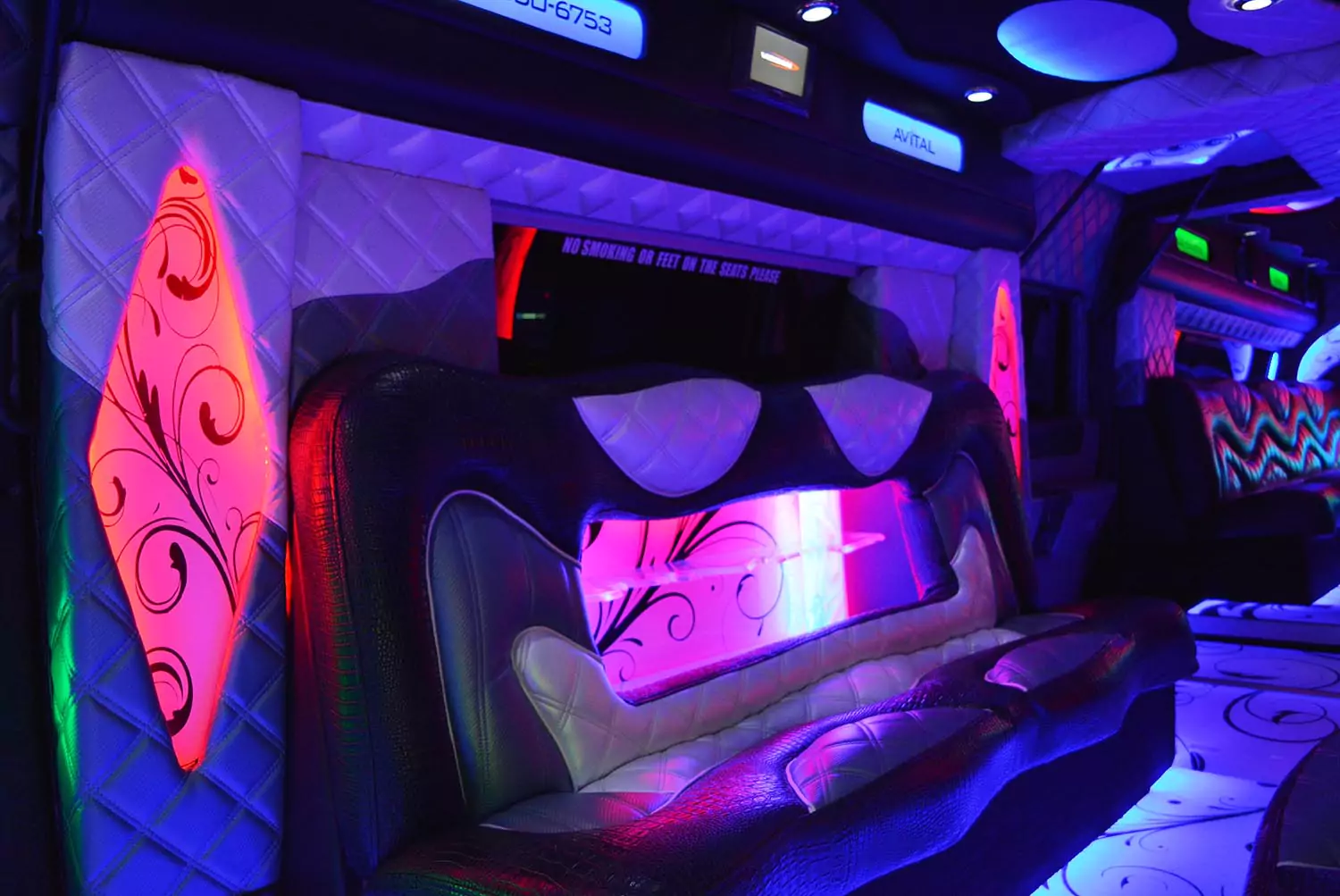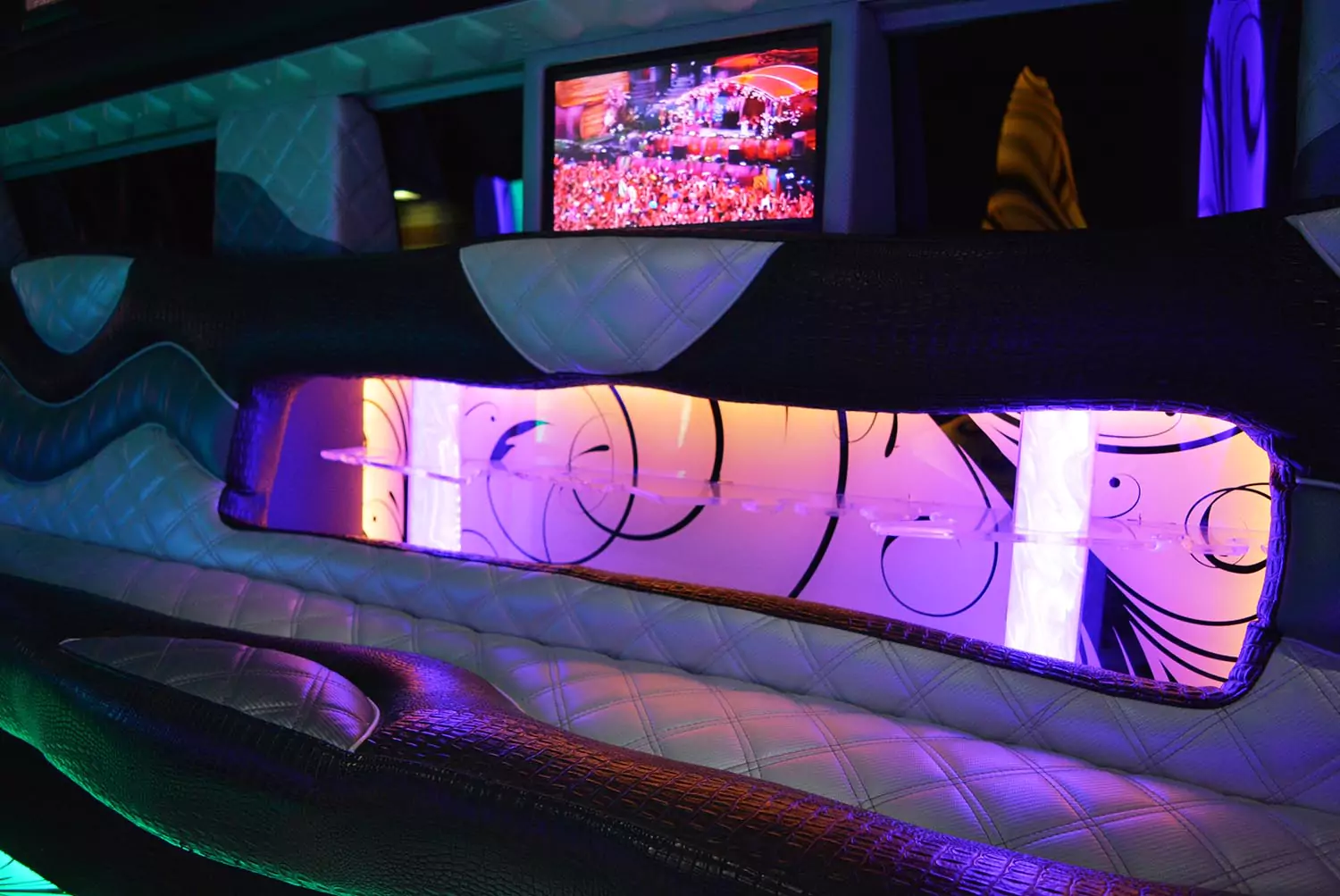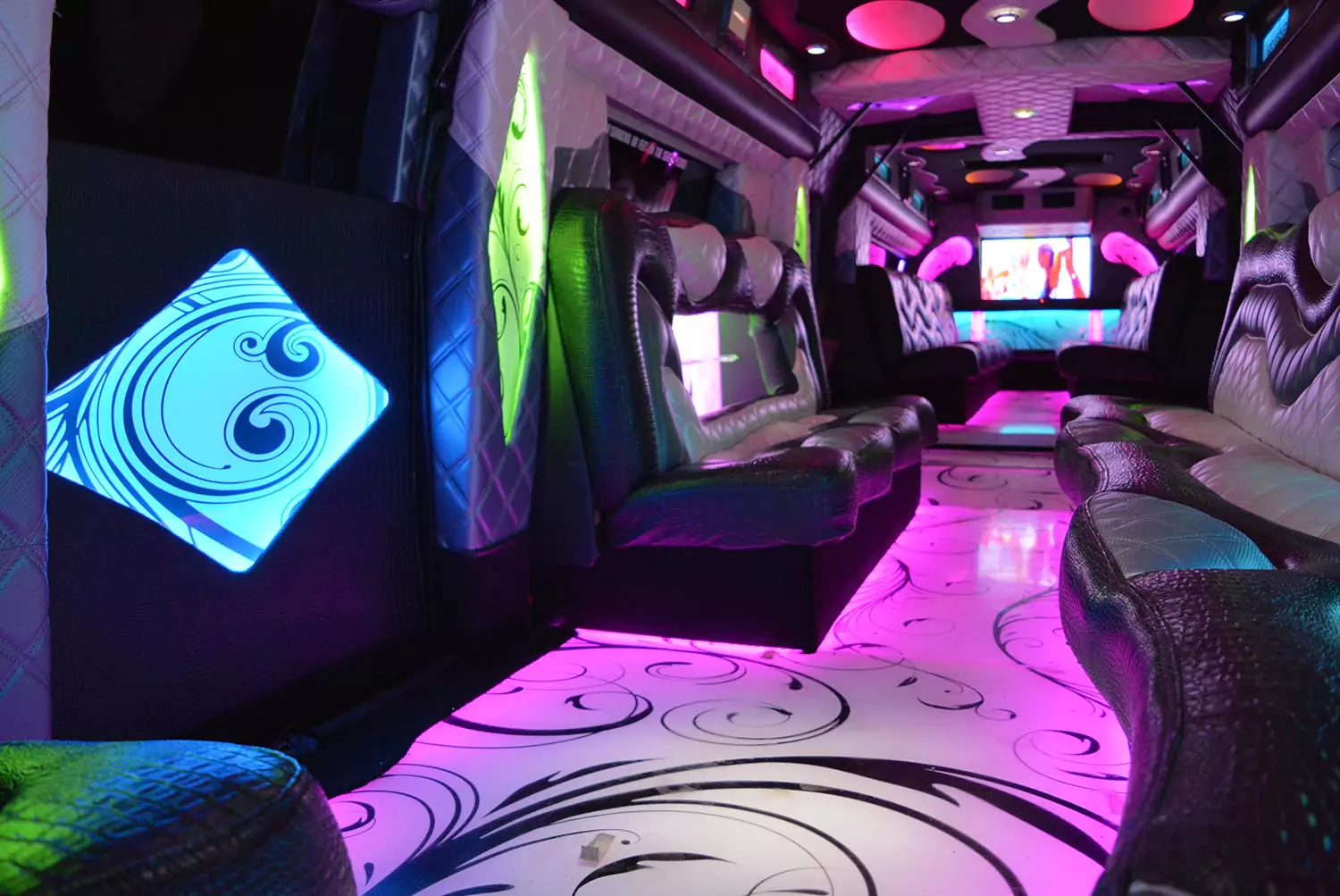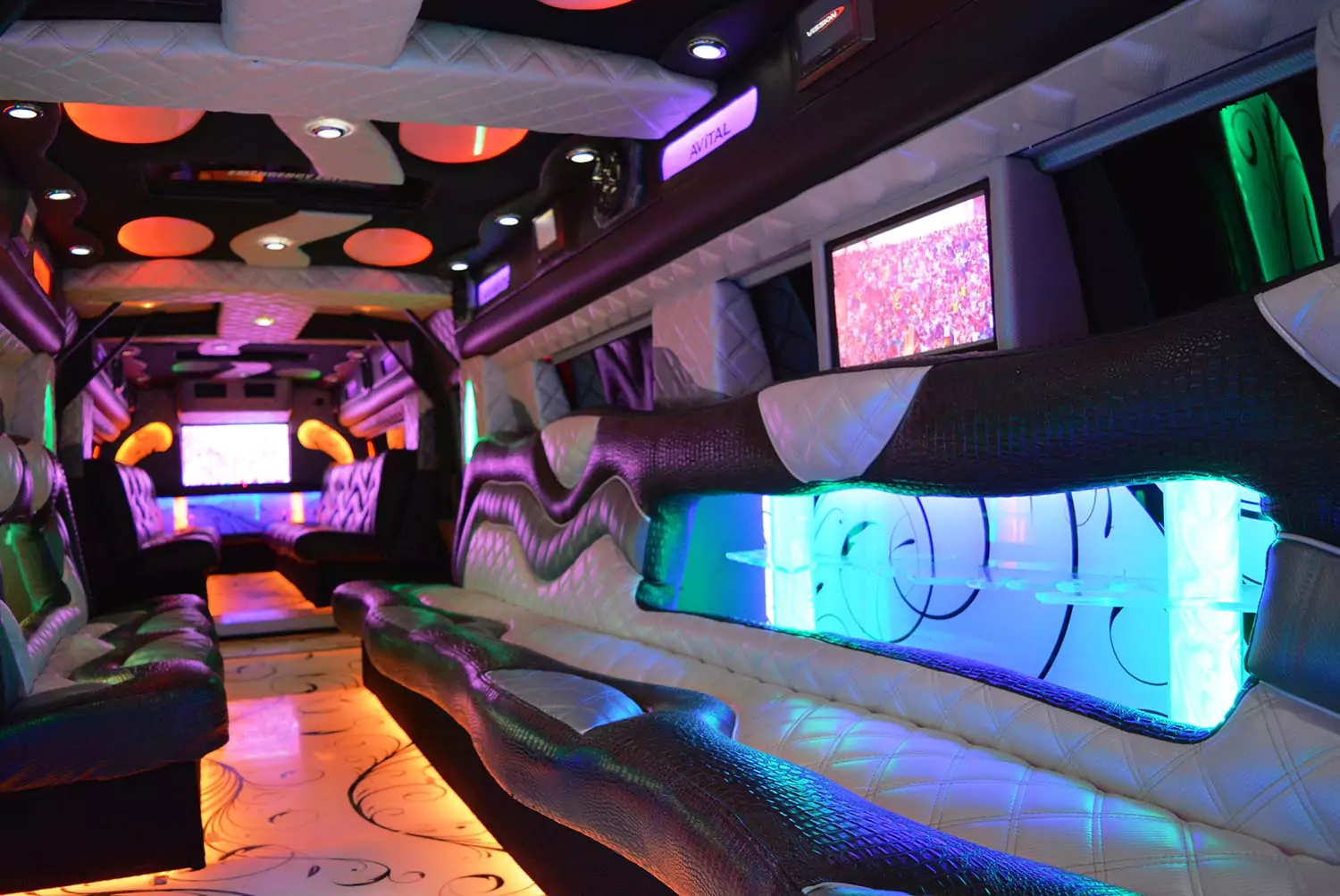 30 PASS. HUMMER H2 TRIPLE AXLE FEATURES
Seats 30 passengers
Triple Axle Hummer
2 Gullwing Doors
Butterfly door
12″ Raised Roof – makes you feel like in a Party Bus
White Pearl Exterior color
VIP Private Section-Room – 22″ Chrome Rims – Xenon Body Kit – 8,500 Watt sound system – CD/MP3/AM/FM/Ipod Hook Up – 46″ LED TV – Disco Lights & Laser Show – Disco FLoor, Disco Ceiling/Bars
Our chauffeur-driven Triple Axle Hummer with it's Gullwing Doors will do just the job. It seats 30 passengers in luxurious black leather settee comfort, in a stylish Xenon chassis
Add to that our state-of-the-art CD/MP3/DVD/iPod and AM-Fm radio sound system blasting out your favorite tunes through 8,500-watt speakers, and you can be guaranteed we will put you right in the party mood without fail.
And with our spectacular floor-to-ceiling disco lights and laser show adding some serious razzmatazz to the evening, you are all set up for one heck of a party.
An evening in an Avital Limousine takes joy-riding to a whole new level!
Boook your
chicago party bus
today!
REASONS WHY TO CHOOSE AVITAL CHICAGO LIMOUSINE:

Professional and sophisticated customer service

Amazing, custom made interior design (all limos/party buses are equipped with disco ceiling, disco floors, disco bars, lasers etc…)

Affordable rates – always trying to match the prices to meet customer's budget

The latest interior upgrades

Classy, stylish, latest models of SUV Limos and Party Buses

Professional, trained and licensed chauffeurs, who are always on time