Guide to Choose the right party bus rental company in Chicago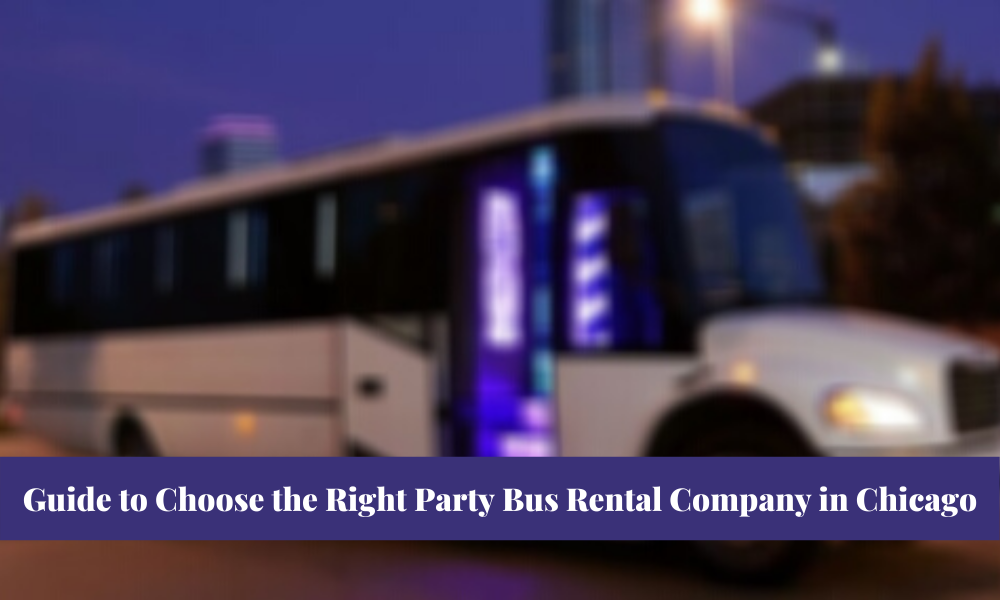 Whether it's a birthday party, proms, weddings, or a bachelorette, there is one thing common, that is the invited guests. And when you are throwing a party like a bachelorette, it's an unsaid rule to even arrange the transportation for your guests, in such scenarios one usually goes for a party bus to enjoy the evening more.
Not only bachelorette but for occasions like prom or birthday, parents tend to get a party bus to ensure their safety while they are on the road. There could be various reasons to get a party bus but the question is are you hiring the right party bus for your event.
Party bus-style and interior does play a vital role but apart from that there are other things as well which one must keep in while choosing the right party bus rental company in Chicago, otherwise, unfortunately, your joyful event can turn to be a big disaster.
If you are figuring out how to choose the right party bus for your event, this mini-guide can be your savior.
Things to Consider
There are various things one must bear in mind while choosing the party bus but here are the major things you absolutely can't ignore:
Background Check
It's important to know the authenticity of the company you are planning to get a party bus from. Don't forget to check their reviews, testimonials, from how many years they have been in this business, etc. Apart from this, you should also check whether the drivers who are hired by the company hold the legitimate commercial driving license and insurance. It's always advised to check the office area and the bus-style and interior in real life, before making the final deal as to avoid any future issues. The whole point of the background check is to see whether the service providers are reliable or not.
Policies and Costing
Costing plays a vital role in renting a party bus in Chicagoland. The more the capacity a party bus holds, the more it will cost. So make sure to clear each and every detail beforehand, for example, the deposit, advanced payment, refund, and cancellation fees. Don't forget to ask about the additional cost involved so you get to know what is the final cost you are paying.
Get a Contract
We have many customers who had past bad experiences with other party bus companies in Chicago and couldn't claim the money due to loopholes in the policies. That's why make sure to understand the terms and conditions and all the costing while negotiating the fees. The deposit, advanced payment, refund, and cancellation fees make sure to get the full insight about how the things will roll out if the things didn't go as you guys decided. Also, make sure to get everything in writing so that you'd know about any hidden costs earlier in the hiring process.
If Emergency calls
We want your party to be a blast, but there is no saying if things went wrong. You'd not want to be stuck in the middle of nowhere if any issue arose, that is why ask them about their call-to-action. Make sure to know about there plan B if Plan A falls out. A good reliable Chicago party bus rental company will always be ready with plan B, if they don't have one, drop them.
Before choosing the right party bus for you and your event, you must find the right bus provider too. If you are an amateur and want to hire a party bus for the first time, but don't know how to proceed, don't worry, just follow the above-mentioned point and you'll be good to go.